29 Things You Must Take Along To NYSC Camp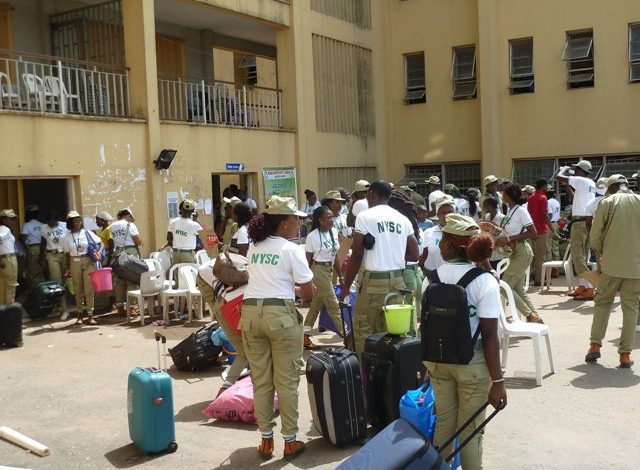 So, you've received that long-awaited call-up letter from the National Youth Service Corps (NYSC).
Congratulations on taking this significant step in your journey! The excitement, the nerves, and the anticipation are all part of the NYSC experience. But before you embark on this adventure, there's a crucial task at hand: packing for NYSC camp.
You may be wondering, "What do I need to pack for NYSC camp?" Well, fear not! In this comprehensive guide, we'll walk you through the essential things you must take along to NYSC camp. Whether you're a pro at packing or this is your first big trip away from home, we've got you covered.
NYSC camp is a unique experience that brings together young graduates from diverse backgrounds and locations. It's a blend of camaraderie, learning, and yes, a bit of military-style training.
To make the most of your time at camp and ensure you're well-prepared, having the right items in your backpack is crucial.
Think of this blog post as your personal NYSC packing checklist. We'll cover everything from clothing and toiletries to documents and valuable tips that will make your NYSC journey smoother.
By the end of this guide, you'll have a clear idea of what to pack and what to expect when you step into the camp.
Whether you're headed to the hills of Jos, the bustling city of Lagos, or any other camp location across Nigeria, the fundamentals remain the same. What you pack can greatly influence your comfort and overall experience during your NYSC service year.
So, before you start tossing random items into your bag, let's take a structured approach to ensure you're well-prepared for the adventure ahead.
Whether you're a future engineer, doctor, teacher, or entrepreneur, your time at NYSC camp is a rite of passage that can shape your character and prepare you for the challenges of adulthood.
Now, let's delve into the nitty-gritty of packing for NYSC camp. Grab a notepad if you like, because we're about to create your ultimate packing list. Ready? Let's get started!
What Do I Need to Pack for NYSC Camp?
Below is a list of Official NYSC Camp Registration Requirements:
CALL UP LETTER: This is a vital part of camp registration and the only evidence that you are a prospective corps member and you are not impersonating anyone. This will be taken from and not returned to you.
Tip: DO NOT LAMINATE IT!
Registration Documents: Foreign graduates should take along important registration documents used in registering at Abuja.
Final Year Student Identity CARD
Notification/Statement of Result from School
PASSPORT PHOTOGRAPHS: This is very important. Take as many as you can, about 20 in red backgrounds. You would need them at every registration point mostly.
PHOTOCOPIES OF YOUR DOCUMENTS: Now make about 5-10 copies of every document required. There would be photocopiers in camp at mammy market but trust me, it is double the price and it saves time.
Tip: The forms that will be handed to you are very easy to fill. Attach your passport where necessary and fill them correctly. After your registration, you will be issued with your State Code Number. This will be like your PIN throughout your Service Year.
CERTIFICATES/LICENSES: For Doctors, Pharmacists, Nurses & Lab Scientists, take along your proof of certification.
STATIONERY: PEN, PAPER, GUM, TIPPEX.
Tip: After getting your NYSC State Code Number, you can proceed to claim your NYSC Kit and Mattress after which you can proceed to get a Room. After you have gotten your kit and secured a place in the hostels. Your NYSC kit should contain 1 NYSC Crested Vest, A pair of Khaki Trousers, Cap and Jacket, 2 White T-shirts, 2 Pairs of Knickers, 2 pairs of green-stripped Stockings, A Pair of Orange Jungle Boots and One Pair of White Converse. A "Belt" is also included.
YOUR DAILY NEEDS:
ROUND-NECKED WHITE T-SHIRTS: This is an essential outfit in camp in fact in most camps this is the only allowed cloth to be worn throughout your 3 weeks. Even to church, you might not be allowed to wear colour cloths. You would be given 2 pairs of white t-shirts at camp but endevour to bring extra pairs 6, Why? Because you probably won't have time to wash during the week after being stressed out from the parades and Man-O-War drills.
Tip: Do not carry more than 2 pairs of colour clothes because you won't need it.
WHITE SHORTS: I beg you please do bring yours. you would also be given 2 pairs of shorts which are really poor in material. They tear easily and it can be annoying. So my dear Otondos bring like 4 pairs of shorts.
PLAIN WHITE SNEAKERS/TENNIS SHOES
WHITE SOCKS: Just get extra pairs.
MOSQUITO TREATED NET: You would do not want to fall sick in camp from malaria. Just bring yours.
BASIC DRUGS: Like Panadol or paracetamol, medicine for your allergies, menstrual pain relief drug, nausea relief drugs, antibiotics e.t.c. The camp clinic is sometimes inadequately stocked with drugs so help yourself.
PADLOCKS: Please lock your boxes and bags to avoid regrets and tears.
WAIST POUCH: You need it to carry your money, phone, small valuables, pens, etc around with you at all times.
BEVERAGE: The camp will supply u with "Tea-water" so you can make tea when u need to!
DETTOL OR ANY DISINFECTANT
DETERGENT: [BUY from Mammy.] Again, this reduces the amount of load you're bringing into camp. However, if you're lucky the mammy market will have vendors offering laundry services! It costs about N50 per item, N100 for your khaki trousers or shirt, extra N50 if you want your items pressed.
Tip: The Bucket: Buy this in Mammy. Don't stress yourself taking one to Camp, which you're probably going to leave behind after 3 weeks.
Toiletries: Toilet Paper, Sanitary Pad, soap dish etc. BUY in Mammy.
TOWELS
A PAIR OF SLIPPERS: [BRING or BUY]
Bed sheets, Pillow Cases and A Pillow. You could also get pillow from mammy market to reduce load.
HANDKERCHIEF.
FLASHLIGHT OR RECHARGEABLE LAMPS: [BRING or BUY]
PLATE, BOWL AND CUP: [BRING or BUY]
Some form of entertainment: Novels, PSP, chess, iPod or MP3 players
Your Ray-Ban sunglasses for the sun.
Get extra phone batter(ies) and extra Network SIMs.
CASH: Extremely important. You would need about N15,000. Then between N20,000 – N30,000 to be 'just' comfortable. For those that can manage, say, N10,000 – N15,000. There are lots of things that take up money. Things like food (for those who don't intend eating camp food), drinks, recharge cards, charging of phones, laundry, pleasures e.t.c.
Frequently Asked Questions about NYSC Camp
How long do they stay in NYSC camp?
NYSC camp lasts for 3 weeks. During this period, all prospective corps members are mandated to stay in camp and not leave for any reasons.
What time do you wake up in NYSC camp?
Throughout your stay in the NYSC camp, you are meant to wake up as early as 4:00a. m. to get prepared as corps members are meant to be on the parade ground by 4:30a. m. Prayers are said at the parade ground, little bit of parade chants and marching before breakfast at 7am.
Can I carry my baby to NYSC camp?
We don't expect that they come here every day. "The NYSC management has made it clear that they come and take exeat and go home. So it is a policy that they don't bring babies to camp. Those that cannot come for their letters immediately can come to the secretariat to pick up their posting letters or allowances."
What is the normal age for NYSC?
To be eligible to participate in the compulsory one year service, a graduate must be below or not above the age of 30 years upon graduation, or else he/she will be given a Certificate of Exemption, which is also equivalent to the NYSC Discharge Certificate.
Is hijab allowed in NYSC camp?
"On the use of the hijab, the NYSC does not issue the hijab as part of its uniform. However, the NYSC management allows corps members to use a white hijab that drops at shoulder level for religious purposes."