FAQ About NYSC Bank Account Opening in Orientation Camp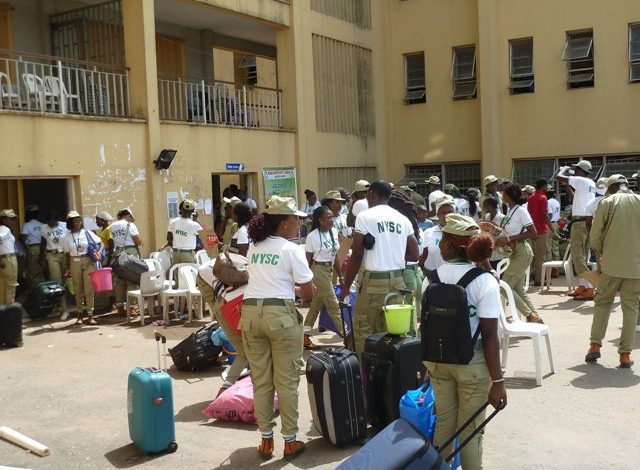 Hey there, if you're a prospective corps member (PCM) and haven't checked your dashboard yet, you should do it now to know if you'll be going with this batch.
Today, we'll be talking about something important that many people ask about – opening a bank account at the NYSC orientation camp.
So, let's get into the questions and answers:
1. QUESTION: Do I have to open a new bank account in the NYSC camp?
ANSWER: Yes, it's compulsory to open a new bank account while in camp.
2. QUESTION: I already have a bank account; do I still need to open a new one at the Orientation Camp?
ANSWER: Yes, every corps member must open a new bank account during camp registration.
3. QUESTION: Is this bank account different from my regular savings account?
ANSWER: No, it's just a regular "savings account," like what you have day-to-day.
4. QUESTION: Can I open the NYSC bank account outside the camp?
ANSWER: No, you can't go outside the camp gate. Don't worry, bank staff will be in camp to help you with the process.
5. QUESTION: Can I open the new account before going to camp?
ANSWER: Nope, you can't do that. Opening the NYSC allowance account is part of the camp registration process. You'll need your camp clearance documents to open the account.
6. QUESTION: Which bank should I choose for the account since different banks' agents will be available?
ANSWER: NYSC will assign banks based on your state code. So go to the bank you've been assigned to.
7. QUESTION: Should my BVN name match the one I use for NYSC?
ANSWER: Yes, it's important to have matching names. If you have issues with your BVN, use your existing bank account to avoid problems. Make sure you have your BVN ready.
8. QUESTION: What documents do I need to open the NYSC allowance account?
ANSWER: You'll need your passport photograph, BVN, and NYSC clearance paper, which you'll get after completing camp registrations. Make sure your full name matches on all the documents; it's essential!
9. QUESTION: What if I don't have a bank account or BVN?
ANSWER: You need to get one ASAP if you're serious about NYSC. Having NO BVN means you can't participate.
10. QUESTION: What if my BVN name doesn't match my Documents?
ANSWER: Go to the bank where you registered your BVN and update or change the name to match your NYSC documents. Do this before camp.
11. QUESTION: Is it compulsory to receive the NYSC allowance?
ANSWER: Yes, it's a must. Receiving the allowance proves that you're serving. Even if you don't need it, collect it and help out a friend in need.
12. QUESTION: Can I use my NYSC account for family and friend transactions?
ANSWER: Absolutely! You can use it for business or international transactions too.
13. QUESTION: What if the government pays me double allowance by mistake?
ANSWER: You should return it to the NYSC state secretariat during your final clearance. They'll check your bank statement from day one to catch any double payments.
14. QUESTION: What happens to my NYSC allowance account after my service year?
ANSWER: NYSC will stop paying your monthly allowance, but you can continue using the account for other transactions.
I hope we've covered most of your questions about this topic. If you found this helpful, don't forget to like and share for others. Follow us for more updates. Thanks!