How to Get Student Visa to Canada in 2024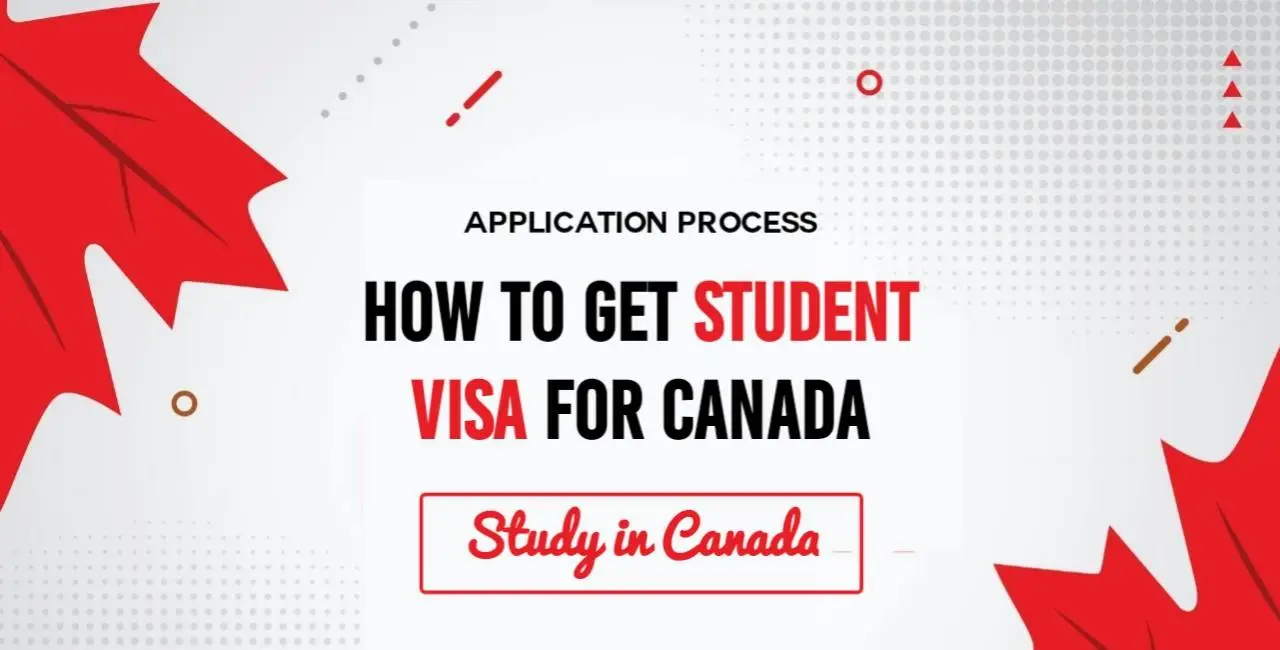 Dreaming of studying abroad? Especially in Canada? You're not alone. Every year, over 13,000 students from around the world apply to Canadian universities, drawn by the promise of high-quality education and diverse cultural experiences.
Canada consistently ranks as the top country to study in, according to the U.S. News Best Countries Ranking.
Moreover, it's home to a staggering 500 globally acclaimed universities, as per the Times Higher Education's World University Rankings 2021.
The benefits of a Canadian education are undeniable. However, before you can embark on this exciting journey, you must navigate the path to obtaining a Canada student visa.
Canada Student Visa
A Canada student visa, also known as a study permit, is the golden ticket that allows you to pursue your educational dreams in the Great White North.
It's not just a ticket to knowledge but also opens doors to part-time employment opportunities that can help cover your living expenses. While the journey to securing this visa may seem daunting, fret not.
Approximately 51% of visa applications find success, according to research by Immigration, Refugees and Citizenship Canada.
In this comprehensive guide, we'll walk you through all the necessary aspects of Canada's study visa requirements, study permits, eligibility criteria, and more.
Study Permit for Canada
To kickstart your Canadian education journey, you'll need to apply for a study permit. This document is your lifeline, allowing you to enroll in your chosen institution.
However, it's essential to clarify that a study permit is not the same as a visa; they serve different purposes. A study permit primarily focuses on your stay in Canada, the program you'll be studying, and related details.
Canada Student Visa Processing Time
Typically, a study permit remains valid for the duration of your study program. However, there's a grace period of 90 days granted after your program's completion.
During this window, you have two options: prepare to leave Canada or explore the possibility of applying for full-time employment, which can extend your stay.
Canadian Study Permit Process
Once you've been accepted into a Canadian university, the next logical step is applying for a study permit.
In Canada, these permits are the equivalent of student visas, and they are indispensable for international students planning to stay for more than six months.
Types of Canada Student Visa
Canada Student Visa is classified into two types depending on the duration of the course.
Technically, the Canada Student Visa is for students whose course duration is more than six months.

Students whose course duration is less than six months can get a Valid Visitor Visa or otherwise called a Temporary Resident Visa.
Canada Student Visa Fees
There is a separate cost for students who will stay for less than six months and a different cost for students who will stay for more than six months.
The Canada Student Visa Processing fees for students whose course duration is less than six months is $ 85 (CAD).

While the Canada Student Visa Processing fees for students whose course duration is more than six months is $150 (CAD), the biometrics fee is $85 (CAD) and a service fee of $45 (CAD).
Canada Student Visa Requirements
Documents Required for Canada Student Visa

Certain documents are needed by the Canadian Customs officer or the Border Services Officer to approve your entry into their country.
A Valid Passport.

The letter of introduction the visa office sent you.

A valid letter of acceptance from your University or College.

A Letter of Reference.

A Statement of Purpose.

Passport size photographs.

Valid Immigration Medical Exam results (IME).

Score certificate of English proficiency exam.
Eligibility Criteria for Canada Student Visa
To be eligible for the Canada Student Visa, there are certain conditions students have to meet.
Have a letter of acceptance from a Designated Learning Institution (DLI).

Proof of funds to pay your full tuition fee and living costs.

No indulgence in criminal related or immigration-related convictions.

Certificate of a health checkup that proves you are in good health.

Proof that you will leave Canada after the completion of your study.
Canada Student Visa Process
Here's a step-by-step breakdown of the Canadian study permit application process:
Step 1: Acceptance Letter
Before you dive into the visa application process, ensure you have a formal acceptance letter from a recognized Canadian educational institution. This letter will be your proof of enrollment, a critical requirement for the study permit application.
Step 2: Application Submission
You can apply for your study permit online or through a Visa Application Center (VAC). It's advisable to check the specific application guidelines and requirements on the official Government of Canada website or consult the nearest Canadian embassy or consulate in your home country.
Step 3: Supporting Documents
Prepare a set of essential documents to accompany your application, which may include:
Proof of sufficient funds to cover tuition fees, living expenses, and return transportation.
A valid international passport.
Passport-sized photographs following the specifications provided.
Immigration Medical Examination (IME) results, if applicable.
Biometrics, which may require you to visit a designated Application Support Center (ASC).
Step 4: Biometrics Appointment
Depending on your nationality, you may need to provide biometrics (fingerprints and a photo). If required, you'll receive instructions on how and where to complete this process.
Step 5: Interview
In some cases, you may be asked to attend an interview at your local Canadian embassy or consulate.
Step 6: Processing Time
The processing time for study permits varies, so it's crucial to apply well in advance of your intended start date. You can track the status of your application online.
Step 7: Decision and Issuance
Once your application is approved, you'll receive a Port of Entry (POE) Letter of Introduction and a temporary resident visa (TRV) or Electronic Travel Authorization (eTA), if required. These documents will allow you to enter Canada.
Step 8: Arrival in Canada
Upon arrival in Canada, you'll undergo a final assessment by immigration authorities. Ensure you have all your essential documents, including your study permit, acceptance letter, and proof of funds, readily available.
Minimum Bank Balance for Canada Student Visa
The requirement of minimum bank balance for a Canada student visa is $10,000 CAD. To cover everyday costs while waiting for a decision from Immigration, Refugees, and Citizenship Canada (IRCC), you'll need about $10,000 CAD.
If you want to study in Canada, you'll need to prove that you have at least $25,000 CAD.
Conclusion
Remember, it's essential to stay updated with the latest immigration policies and requirements, as they may change over time.
With thorough preparation and attention to detail, obtaining a Canadian study permit can be a smooth and rewarding process.
So, gear up to embark on your educational adventure in one of the world's most renowned study destinations – Canada!