List of Accredited NYSC Cyber Cafe in Oyo (2023)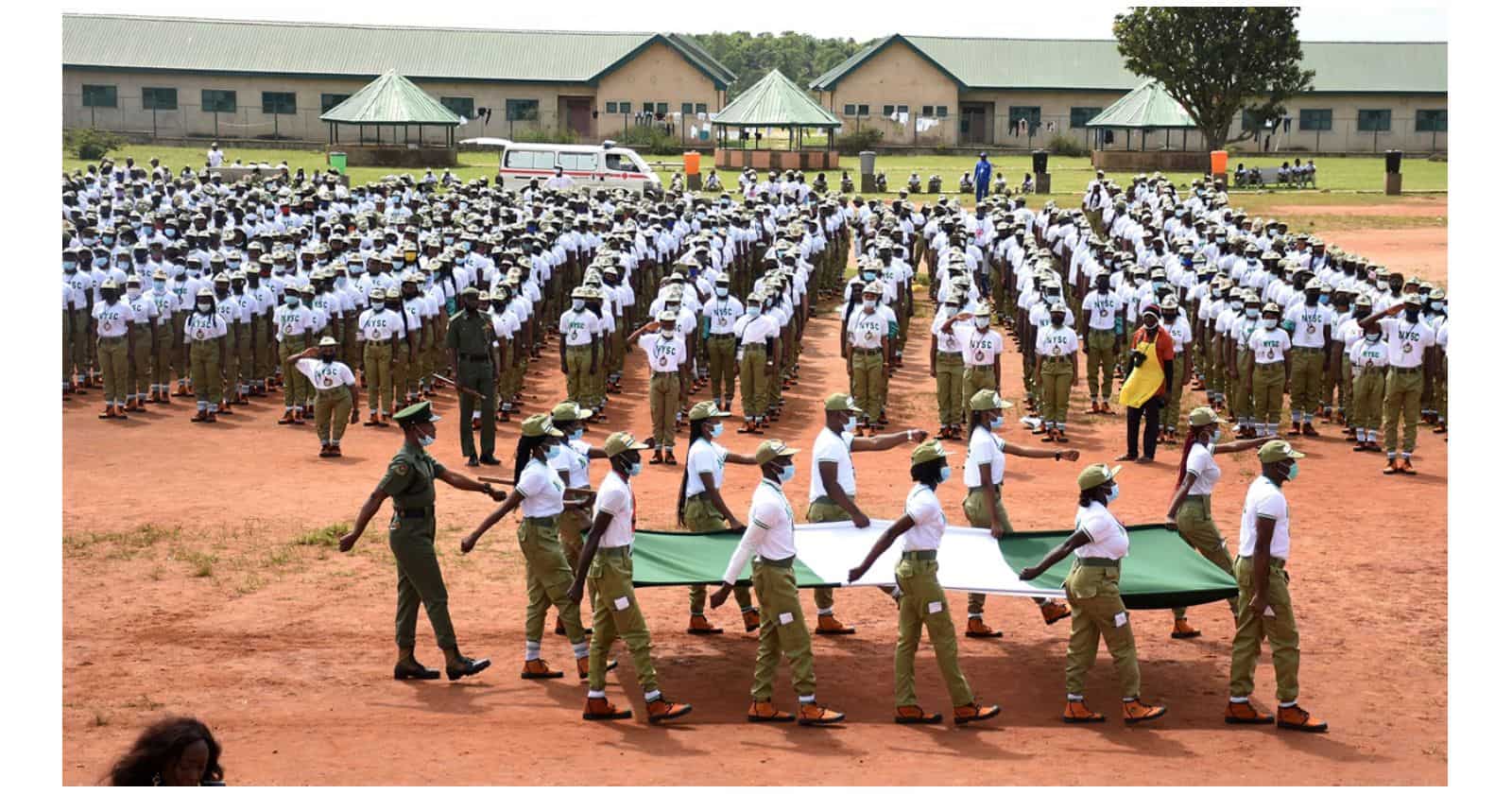 We've received inquiries about the NYSC Accredited Cyber Cafes in Oyo State. To provide you with accurate information, we conducted research to identify the places where you can complete your NYSC online registration. Make sure you bring all the required documents when registering on the NYSC portal.
All prospective NYSC Corp members have been advised to register at an NYSC Accredited Cyber Cafe in Oyo State. So, take a look at the list below and choose one of the approved business operators to assist you.
List of NYSC Accredited Cyber Cafes in Ibadan
ABANIK GLOBAL RESOURCES ABANIK COMPUTERS, NEAR GRIFFIN METHODIST CHURCH, AJIWUMI STREET, AKEETAN TITUN OYO 08033967329 ,08038339389
ABDULLAHI ABOLORE MULTIPURPOSE VENTURES SHOP 7, BESIDE SPED BUS-STOP, POWER SHOPPING COMPLEX, ALONG AKINMOORIN ROAD, DURBAR OYO, OYO STATE 08076421359 ,08106959757
ADAMSPRIME VENTURES A63, NTA COMPLEX AGODI GATE IBADAN 08039865143 ,08064596069
AGBAJE CYBERNET SOLAR AND GEOPHYSICAL CONCEPT No 037 opposite ajana filling station Ajegunle area kisi 07066699771 ,09027373279
AKOLAS CONSULT (NIG) ENTERPRISES N1/545, ONIBUDO COMPOUND, IYANA-IDIKAN IBADAN, IBADAN NORTH WEST, OYO STATE 08140063602 ,08105456505
ASORIT TELECOMMS No 3, Oba Ogundipe Market, Agod Gate, Ibadan, Oyo State, Nigeria 08107013797 ,09015820677
B-SQUARE BUSINESS CONSULT SHOP 3, BEHIND SUG BUILDING, ALONG OLOORI-ANNEX HOSTEL, NORTH CAMPUS, THE POLYTECHNIC, IBADAN, OYO STATE. 09031579061 ,07068032227
BABBTTE COMPUTER ENTERPRISES SHOP 8 NORTH CAMPUS, OPPOSITE POLYIBADAN MICRO FINANCE, IBADAN, OYO STATE 08102117764 ,08097067505
BABSOLUT COMPUWORLD C 29, Oluyole Shopping Complex, New Garage, Ibadan, Oyo State 08038072877 ,08052177866
BAFEST LIMITED Second Gate, Federal Cooperative College, Eleyele, Ibadan 08020837588 ,09032710518
BAYCRIS GLOBAL COMMUNICATIONS LIMITED SHOP 1, POWA SHOPPING COMPLEX, ORITA CHALLENGE, IBADAN. 07036016999 ,09067302771
BEST FOR BEST CYBERCAFE OPPOSITE ALADE FILLING STATION OLOPEMARUN AREA OGBOMOSO, OYO STATE 08034973780 ,08136918626
DARBOT ONE-STOP TECHNOLOGY HUB 1, Aderinto Layout, Bashorun, Opposite Amuda bus stop, Off Iwo-ojoo Expressway, Ibadan 07039359066 ,08114648592
DATANET GLOBAL NIG. ENTERPRISES SHOP 6, OWOLABI SHOPPING COMPLEX AJEGUNLE SAKI 08068243915 ,08058019406
DAYVELAD SOLUTIONS INTERNATIONAL Shop No 11 and 12, Cathedral Shopping Complex Idi Ishin apinnite saki 08061331351 ,08077917686
DEBIX COMPREHENSIVE HIGH SCHOOL N95, ACADEMY BUSTOP OPPOSITE BISHOP PHILLIP ACADEMY IWO ROAD IBADAN 08038412018 ,08073258398
EDUWHEEL MEDIA AND EDUCATIONAL SERVICES SHOP A11 KOLLINGTON PLAZA, OFF OBAFEMI AWOLOWO WAY, OKE ADO IBADAN 08038329011 ,08177567440
ENTER ICT CONCEPT SHOP B3, BLUE MARKET, OYO STATE COLLEGE OF AGRICULTURE AND TECHNOLOGY, IGBOORA 09030474514 ,08057671934
FEDANIM AGRO ALLIED VENTURES FEDERAL COLLEGE OF ANIMAL HEALTH AND PRODUCTION TECHNOLOGY MOOR PLANTATION IBADAN, OYO STATE 08160916732 ,08065410967
GENE6 BUSINESS WORLD BLOCK H SHOP 1 EMMANUEL ALAYANDE COLLEGE OF EDUCATION SHOPPING COMPLEX, OYO 07062195009 ,07062365788
GEO-AGBAJE TECHNOLOGICAL CONCEPT BLOCK F 12 EMMANUEL ALAYANDE COLLEGE OF EDUCATION MAIN COMPLEX OYO, OYO STATE. 08101783057 ,09054168221
GLORIOUS TWINS CYBERCAFE SHOP 1, STUDENTS UNION BUILDING, UNIVERSITY OF IBADAN, IBADAN GOD'S WEALTH RESOURCES ULTIMATE LTD NO 1 CENTRAL CAFETERIA, OPPOSITE M.I.S ITeMS BUILDING, UNIVERSITY OF IBADAN 08088178075 ,07062264066
GOSHEN SPOT COMPUTERS FIRST FLOOR,GOODALL PHARMACY BUILDING,OWODE, OYO. OYO STATE 08066618102 ,08070981064
HERO EDUCATIONAL KONSULT CBT CENTER, FACULTY OF TECHENOLOGY, UNIVERSITY OF IBADAN 08169499047 ,08085878162
HISGM ENTERPRISE SHOP 41/42 EXTENSION MINI MARKET (BLACK MARKET) OPPOSITE AZIKIWE HALL,UNIVERSITY OF IBADAN, IBADAN, OYO STATE, NIGERIA. 08134901554 ,07039403491
ICP CYBERCAFE IBADAN CITY POLYTECHNIC, PLOT 7, EBENEZERY STREET, OFF ALAKIA-ISEBO/IYANA CHURCH ROAD, IBADAN, OYO STATE. 08023252351 ,09021583673
INSAK GLOBAL VENTURE INSIDE ALAD FILLING STATION, OPPOSITE RAJI OKE-ESA MEMORIAL LIBRARY, SAKI ROAD, ISEYIN 08062273388 ,08057794486
JIBBOL BUSINESS VENTURES LIMITED PLOT 1 ADEWUMI LAYOUT @ THE BACK OF LAGOS MOTOR PARK, ACADEMY OLOMI AREA, ALONG LAGOS/IBADAN EXPRESSWAY ACADEMY, IBADAN, OYO STATE 08030621790 ,08073683244
JMAT I.T SOLUTIONS ROAD 6, BEHIND FOURSQUARE CHURCH BEMBO APATA IBADAN 08138224712 ,08183768786
KADIMAT GLOBAL RESOURCES SHOP 15, ELETU SHOPPING COMPLEX BESIDES CRISBAM FILLING STATION GENESIS BUS STOP, OLOMI IBADAN, IBADAN OYO STATE 08062134121 ,08066406412
KLEMWEB INTEGERATED BUSINESS LIMITED Suite 1, Famers care Building Opposite Adekaitan Filling station,Ojongbodu, Oyo, Oyo State. 08136528369 ,07032299888
Other Registered NYSC Accredited Cyber Cafes in Oyo State
KOLAKAZ GLOBAL VENTURES SHOP 19 AND 20 COOPERATIVE BUILDING, OWODE AREA, OYO, OYO STATE 08038641526 ,07038460800
KOLLAD SKILL COMPUTER AND EDUCATION CONSULT KOLLAD SKILL COMPUTER, BESIDE CHIEF LEKAN SALAMI RESIDENCE, ACADEMY OLOMI ROAD, IBADAN. 08034037321 ,08078038834
Cyber Cafe Address LEKZY-TECH VENTURES OPPOSITE D.C PRIMARY SCHOOL,ORITA NAIRA OGBOMOSO,OYO STATE MARC ICT CENTER 1, MERCY QUARTERS, OLORUNDA ABAA, VIA AKOBO OJURIN, IBADAN 08133486745 ,08062577474
MD PROVIDENT ENTERPRISES (SADA CAFE) SADA CYBER CAFE OPP. MR BIGG'S OWODE OYO, OYO STATE 07064617309 ,07064255374
MICHAEL ISEOLUWA A3 CROWN VENTURES C/O K – CROWN MULTIMEDIA AND BUSINESS CENTRE, OPP. OJOO HIGH SCHOOL, ALAKA, OJOO – ARULOGUN ROAD, OJOO, IBADAN. 08061339265 ,08020511566
MOONSTONE ENLIVEN ENTERPRISE SHOP A25, OGO OLUWA SHOPPING COMPLEX, OPPOSITE FIDELITY BANK, CHALLENGE IBADAN, OYO STATE. 08034271798 ,08088636691
NAMICO NIGERIA LIMITED NO. 7, FELELE ROAD, OFF IDI ODO, CHALLENGE, IBADAN 07032099605 ,08055341764
NYSC SECRETARIAT: OYO STATE NYSC secretariat Agodi gate Ibadan beside Nigerian immigration. 08120015993 ,08138624529
OGOOLUWA WORLDWIDE DISTINCT EDUCATIONAL SERVICES LTD SHOP 16, OLUYOLE MODERN SHOPPING COMPLEX, NEW GARAGE, IBADAN, OYO STATE 07039452125 ,09023122223
OLAB PRINTS & DESIGN INVESTMENT LIMITED SUITE 7B, ADEGOKE ADELABU OFFICE COMPLEX, ORITA CHALLENGE, IBADAN, OYO STATE 08053958395 ,08110486583
OLADIPUPO MERCY ENTERPRISES SHOP 28, RAO SHOPPING COMPLEX, OPPOSITE ADELABU MARKET, ORITA CHALLENGE, IBADAN, OYO STATE 08144518642 ,07059535237
OMOLADUN CYBER CAFE NO 1, ADEBISI HOUSE, IREWOLE AREA, SAKI, OYO STATE, NIGERIA 08144398230 ,08051298806 NYSC Accredited Cyber Cafes in Oyo State (2023)
OPTIMISTIC CYBER CAFE SUITE 6, JOFAT PLAZA, JOYCE B, BESIDE ACCESS BANK, MOBIL RING ROAD, IBADAN. 07058465706 ,09025590885
PIETY MERCHANDISE OPTIONS NO1 BALOGUN AJEIGBE STREET,OJUBABA AREA,ISEYIN,OYO STATE 08164257701 ,08159816389
PRINCESS ANUOLWAPO BUSINESS VENTURE No 37, South market the polytechnic Ibadan 08164041746 ,07080278698
PROFFYTEE COMPUTER AND STATISTICAL SERVICES Shop No. 3 Beside Community Primary School, Sasa, Ibadan, Oyo State 07038569879 ,07051962393
RASHTECH COMPUTER COLLEGE AND EDUCATIONAL SERVICES LIMITED Rashtech complex, Alagbede Community Moniya Ibadan Oyo State 08058199946 ,08060885274
RAYMONTECH COMPUTERS 1500LT JUNCTION, FIRST FLOOR EMMANUEL ALABI SHOPPING COMPLEX, UNDER G AREA, LAUTECH GATE, OGBOMOSO, OYO STATE 08032519442 ,08038957235
RIOLATECH VENTURE SHOP 2, ALEGONGO OPPOSITE BOVAS FILLING STATION AKOBO OJURIN ROAD IBADAN 08070540987 ,08082577845
S. CODE COMPUTERS No 15, Obat to olode road, Adegbayi, Alakia – Airport Ibadan. 08133004067 ,08133004067
SAMSHINA BUSINESS CENTER Samshina Business Center, Opposite Butunsat Filling Station Apinnite Area, Saki, Oyo State. 08160907115 ,09035129803
SHALOMNICE MEGA EDUCATIONAL SERVICES Shalomnice Mega Educational Services. Suite 8, Pivot Complex Alasalatu Bus stop, Bodewasinmi, Basorun, Ibadan, Oyo State. 08169296070 ,08062642427
SKANNETSERVICES Shop 51 Mini (Black) Market Opposite Nnamdi Azikiwe Hall, University of Ibadan, Ibadan 08067237160 ,07080450017 STANDARDS & SYSTEMS KAT CBT Ayomide Bookshop Building, Opposite University of Ibadan Main Gate, Ibadan 08066688887 ,07060576057
SUMMATION EDUCATIONAL CONSULT PMB 5029 MOOR PLANTATION ODO ONA APATA IBADAN 08160615934 ,08070901411
THYWILL INFINITY CLASSIC CONCEPT Infront of Legislative Building, Ibadan North Local Government, Agodi Gate, Ibadan Oyo State. 08031302207 ,08055834543
TRAILBALAZER ACADEMY & EDUKONSULT NO S, Opposite Isabiyi Housing Estate (Ajorosun Garden City) Odo-Oba, Moniya, along Moniya-Iseyin Road, Ibadan, Oyo 08034227817 ,08165999425 NYSC Accredited Cyber Cafes in Oyo State
TYZ ENTERPRISES P.O Box 5026, federal college of animal health and production technology Moor plantation apata ibadan 08069291997 ,08165049201
USROZA VENTURES No. 3, Alaka Shopping Complex, Beside BOVAS Petrol Station, Oluyole, Ibadan, Oyo State 08033330868 ,08100872952
VICTORIOUS INHERITANCE COMPUTER AND EDUCATIONAL CONSULT Km 8, Old Lagos Road, No 19, Hamstallad Shopping Complex, Opposite Ladokun Feeds, New Garage, Ibadan. 08030820939 ,08030418130
YINBOL COLLEGE OROGUN IBADAN ICT CENTRE YINBOL COLLEGE, OPPOSITE OROGUN GRAMMAR SCHOOL, NEAR U.I 2ND GATE, OJOO ROAD, OROGUN, IBADAN YOUTHAID EMPOWERMENT FOUNDATION The Mission place. Km 2 Ife-Ibadan express road, beside Deeper Life hq, Gbagi Ibadan, Oyo State 08140658128 ,08034897443
ZENITH CONCEPTS AND ALLIED SERVICE ZENITH CONCEPTS, NORTH CAMPUS ALONG APETE SMALL GATE, THE POLYTECHNIC, IBADAN, IBADAN. 07037807633 ,08029516496
Please note that this article focuses solely on the Accredited/registration centers in Abuja. If you are located outside Abuja, you can click here to access information about list of accredited NYSC Cyber Cafe registration centers in Nigeria.