What are the Requirements for NYSC Registration 2024?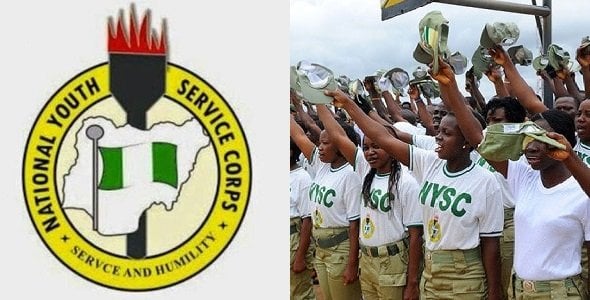 Have you finished school and want to participate in the National Youth Service Corps (NYSC)? If so, you need to register for the program. This article will give you information on how to register for NYSC and what documents you need.
The NYSC is a one-year program for college graduates who are under 30 years old. It aims to teach young people discipline and loyalty to their country.
NYSC Registration Eligibility
To participate in the one-year service, here are the guidelines you need to follow:
Complete your education at a recognized institution in Nigeria or abroad.
Be between 18 and 30 years old.
Have a valid means of identification like a national ID card or passport.
Be physically and medically fit.
Have no criminal record.
NYSC Registration Required Documents
Here are the requirements for NYSC registration:
Have a working email address.
Have the correct JAMB and matriculation numbers.
Take a passport photograph with a clear, visible face, centered in the frame, and a white or off-white background with no shadows.
Remember the finger used for biometric capture.
Married female prospective corps members should upload their marriage certificates, proof of name change, and information about their husband's place of residence.
Part-time graduates should register online and print their exclusion letters online.
Foreign-trained prospective corps members should ensure their institutions are accredited and use Nigerian phone numbers during registration.
Requirements for NYSC mobilization
To register on the NYSC online registration portal, follow these steps:
Go to the NYSC registration portal via https://portal.nysc.org.ng using your internet browser.
Click the "Mobilization" button to start creating your account.
Enter your email address and secret question. Confirm your email and answer the question, then click "Continue."
Open the confirmation email and click the link.
Click "Resume" to continue.
Select your country and institution of study.
Enter your JAMB registration number and matric number or ID number.
Choose your program from the dropdown menu.
Create and confirm your password.
Enter your phone number.
Provide your name, date of birth, and date of graduation. Click "Continue" to proceed to the four-step process.
Fill in your biodata, including your passport, personal details, health information, address, emergency contact, and next of kin. Save and continue to step 2.
Fill in the information about your primary, secondary, and foundation courses. Save and continue.
Fill in other details and appointments, including military and paramilitary service, national awards, languages spoken, and clothing sizes. Upload your signature and preview the information.
Select your center and upload the necessary certificates. Proceed.
Review your registration details and check the accuracy of the information.
Tick the small "I Agree" box to confirm the information is correct.
Click "Submit" to complete the process.
After registration, eligible candidates will be selected. Those who want to relocate to their husband's state of domicile must submit an application with the required documents, including a marriage certificate, newspaper publication for name change, letter from the husband's employer, and the husband's means of identification.
You can also use self-service options like correcting misspelt names, correcting dates of birth, correcting the course of study, correcting degree class, correcting qualifications, and applying for after-camp relocation.
To upload documents to the NYSC portal, log in with your email address and go to the "Certificate Upload" page. Click "Add New Document" and select the file from your computer. The document will be uploaded to your account.
NYSC Camp Registration Required Documents
To register in the NYSC orientation camp, you need to fill out an online form and submit it. Make sure to upload the required documents along with the form. These documents include:
NYSC Green Card
NYSC call-up letter
Statement of result (B.Sc or HND)
Final year School ID card,
Recent passport photograph
Medical fitness certificate
CDC COVID-19 RDT Testing Verification Slip,
Uploaded documents (for married and foreign graduates).
Note: Bring all the required documents to the camp for verification. Using fake or invalid documents will lead to disqualification.
Part-time graduates can also register on the NYSC portal and print their exclusion letters.
The NYSC online form is free, but you'll need to pay for your call-up number and cyber cafe charges. If you've previously paid for online registration but weren't mobilized, you don't need to pay again.
Once you complete your education and plan to join the NYSC, make sure to register for the program and fulfill all the requirements. The information and tips provided above will help you with your NYSC registration process.