List of Accredited NYSC Cyber Cafe in Rivers State (2023)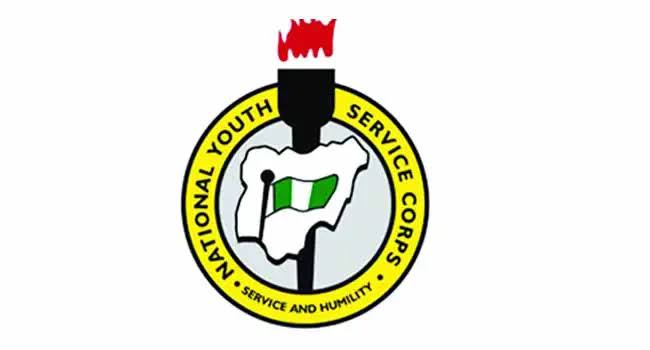 Here is a comprehensive compilation of cybercafes in Port Harcourt that have been approved by NYSC for registration purposes. If you are eligible and wish to register, you can proceed to apply online using the provided list.
If you have any plans or intentions regarding the registration process for NYSC at cybercafes in Port Harcourt, please inform us so that we can guide you accordingly.
NYSC Acreditated Approved Registration Cybercafe in Port Harcourt
ABRA-COMPUTERINTEGRATEDSERVICES NO. 3 IHIOMA STREET (BY OJIMS COLLEGE) MILE 3 DIOBU PORT HARCOURT. AMBER CONSULT 16 elder Simon Street Street off Wobasi Street by Wike Bus Stop Rumueprikom Town Port Harcourt 08160421350 ,09059997905
APEJ ENTERPRISE LTD Faculty of Social Sciences Annex 3, Behind Student Affairs, Choba Campus, Uniport 08030572308 ,08021141456
BOBSOFT NIGERIA Bobsoft Nigeria, Ignatius Ajuru University of Education 08062724317 ,09096279070
BUBBLES MULTI GLOBAL N0. 19 CHOBA SHOPPING COMPLEX BEHIND EVERYDAY SHOPPING MALL CHOBA PORT HARCOURT RIVERS STATE AS FOR MR WEST 08068117555 ,08182718991
CHIMINIC CYBER SERVICES HALL 2 EPA CENTER IGNATIUS AJURU UNIVERSITY OF EDUCATION, RUMUOLUMENI, PORT HARCPOURT RIVERS STATE 08104573255 ,08085930969
CHINABEST COMMUNICATION SERVICES UEWA COMPLEX, IGNATIUS AJURU UNIVERSITY, RUMUOLUMENI PORT HARCOURT 08068860869 ,08119013369
Cyber Cafe Address COMTELLION SERVICES Shop 4 Behind Post-NCE/SANDWICH OFFICE INSIDE CHOBA CAMPUS, UNIVERSITY OF PORT HARCOURT, RIVERS STATE 08036364588
CYBER SPECS LIMITED 66 Old Port Harcourt Road Aleto-Eleme, Opposite Aleto Primary School, Behind Winners Chapel Aleto Eleme, Rivers State. 08050691395 ,08028004518
CYBERWORLD TECHNOLOGY AND COMMUNICATION No. 681 Ikwerre Road, beside Access Bank, Rumuokoro, Port Harcourt, Rivers State CYNPRO COMMUNICATION SHOP 1 UNIVERSITY WOMEN ASSOCIATION (UWA) BLOCK, IGNATIUS AJURU UNIVERSITY OF EDUCATION , RUMUOLUMENI, IWOFE. DATAHOME TECHNOLOGY NIGERIA 12 Eliogbolo Road, Off Rumuokoro Junction Rumuodomaya Port Harcourt 08066522456 ,07089519215
DTECH ENGINEERING No. 1 Wali Ogbonda Street, NTA Link Road, Rumuigbo, Port Harcourt, Rivers State. 09083642230
ELIC TECH INTERNATIONAL SERVICES Rivers State University Shopping complex, Shop 66 08165224869 ,07066301279
EM E.REGISTRATION ENTERPRISE NO 12 MANILLA PEPPLE STREET D/LINE PORT HARCOURT 08138767144 ,09162323223 EMBASSY CAFE 10 alogu road, portharcourt 08033577433
EMISERVE TECHNOLOGIES Office 24, New Havan Shopping Mall phase II, along faculty of Business Studies, Ignatius Ajuru University of Education, Rumuorlumeni P/H ENDYKO COMMUNICATION NIGERIA SHOP 3, BESIDE SHOPPING COMPLEX, IGNATIUS AJURU UNIVERSITY OF EDUCATION, RUMUOLUMENI,PORTHARCOURT,RIVERS STATE 08060353486 ,08057435110
EPHRAIM 4 CHRIST DIGITAL LINK MAIN CAMPUS IGNATIUS AJURU UNIVERSITY OF EDUCATION, RUMUOLUMENI, PORT HARCOURT, RIVERS STATE 08076807072 ,07067662997
EVERGREEN INTERNET BIZ SHOP 18 RIVERS STATE UNIVERSITY SHOPPING COMPLEX, NKPOLU OROWORUKWO PORT HARCOURT. 08034149102 ,08059917520
EXCELLENT DIGITAL EXPRESS LIMITED 116 NTA ROAD, MGBUOBA, OPPOSITE RCCG, BESIDE EVERYDAY SUPERMARKET, PORT HARCOURT, RIVERS STATE. 08033826713 ,08037331576
EXCEPTIONAL SERVICE CAFE SHOP 16C CAPTAIN ELECHI AMADI POLYTECHNIC, RUMUOLA, PORT HARCOURT, RIVERS STATE. 08036636879 ,07035406099
FAMKELD LINK 53, New Road, Opp. Stambic IBTC Bank, New Road, 07012227247 ,08117950634
FAVOURLINKS ONLINE COMMUNICATION New haven shopping mall, Ignatius Ajuru University of Education Rumuolumeni Port Harcourt 08069172913
FILLERS FARM GLOBAL rivers state university shopping complex office 35 HASHURA GLOBAL VENTURES Shop 29 University of Port Harcourt Business District Area, Choba, Port Harcourt Rivers State 08107882826 ,08029819599
ICT PALACE AND SOLUTIONS ICT Palace, Shammah House, 180 East West Road, Besides Palflox Filling Station, by Rumuodara Junction, Port Harcourt, Rivers State 08026468000 ,08033771524
IGNATIOUS COMMUNICATIONS No 32 New Haven Shopping Mall, Ignatius Ajuru University of Education, Rumuolumeni, Port Harcourt. 08077372203 ,07031912964
IMASI GLOBAL SERVICES LIMITED NO 40 ABALAMABIE ROAD OPPOSITE FEDERAL POLYTECHNIC OIL AND GAS BONNY RIVERS STATE 08064957281 ,09056853540
IRUOGLAD VENTURES LIMITED Clifford and Georgewill Plaza, Uniport Junction, Choba, Port Harcourt, Rivers State 08033819718 ,08131237123
ITBASE NIG LTD #51 Clifford and Georgewill plaza, Behind Sammies Fastfood, Choba Junction, Choba, Uniport. Port Harcourt ITECHMOBILE CYBERCITY SERVICES 4 EDE STREET OGBUNABALI GARRISON PORT HARCOURT IYENEEMI AND SONS INTG SERVICES SHOP 12 SHOPPING COMPLEX, IGNATIUS AJURU UNIVERSITY OF EDUCATION 08060712874 ,08037346060
JALASES ENTERPRISE Everyday Supermarket, Emporium 6, Choba Campus, Uniport, Port Harcourt, Rivers State JAYJAYCYBERLINK & CO. GLOBAL SERVICES GNS ALL ICTC NEW BUILDING IGNATIUS AJURU UNIVERSITY OF EDUCATION PORT HARCOURT 07061316912 ,08167322238
JODESTER SUREST LIMITED No. 61 Rumuosi/Ozuoba Road, Rumuosi, Port Harcourt, Rivers State 08168272126 ,09010645654
JOECRACK CONCEPT Shop 85 Choba Shopping Complex University of Port Harcourt 07060859070 ,08059475610
KEKUH INTEGRATED NIG. LTD. (EXCELLENT DIGITAL CAFE OZUOBA) Excellent Digital Cafe, 59 Asiri Plaza, Uniport Road Beside Ozuoba Market, Opposite Primary School, Ozuoba, Port Harcourt. 07062717569 ,07037662494
KINGTOMAX-CO NIGERIA #14. General Hospital Road, Bori and Engineering Campus, Shop 03. Opp. Welding/Fabrication Workshop, Kenule beeson Saro-Wiwa Polytechnic, BORI 07035521525 ,08066125165
MAC HANSON LINK EPA HALL 2, IGNATIUS AJURU UNIVERSITY OF EDUCATION RUMUOLUMENI, PORT HARCOURT. RIVERS STATE 08162286490 ,08077818475
MENEDEE WORLD 104 Azikiwe Street Mile 2 Diobu by Rivers State University Back Gate 08038923200 ,08152949025
MILLSOSA GLOBAL ENTERPRISES University of port Harcourt, shop 22, choba shopping banking complex, choba campus 07038887682 ,08100695338
MPCON INTEGRATED SERVICES SUITE 16 RIVERS STATE UNIVERSITY SHOPPING COMPLEX, PORT HARCOURT 07064882192 ,08162002985
NYSC SERECTARIAT RIVERS STATE NO 40 IKWERRE ROAD MILE 1 DIOBU PORT HARCOURT OTIP PALACE COMMUNICATIONS SERVICES No. 6 Rumuolukwu Road, By First Market Junction, Eneka, Port Harcourt, Rivers State 08037327599 ,08085881999
QBIZ PRO INTEGRATED SERVICES By BAMEF JUNCTION, ORO-IGWE ROAD, RUMUEWHARA 08063969897 ,09050988584
RAHMA-CO NIGERIA KEN SARO-WIWA POLYTECHNIC BORI 08108934762
ROYTHOM SERVICES NIGERIA LTD BETALO INFOLINKS SERVICES NEW HEAVEN COMPLEX, IGNATIUS AJURU UNIVERSITY OF EDUCATION, RUMUOLUMENI, PORT HARCOURT, RIVERS STATE. 08036368598 ,08038943272
SAINT BAVI CONCEPT Shop 030, Entrance Wing, Convocation Arena Complex, Engineering Campus, Kenule Beeson Saro-Wiwa Polytechic, Bori 07039304962 ,09033068465
SCHOOLS ICT NO 258 OLD ABA ROAD OPP OFORJI COMPOUND OYIGBO, RIVERS STATE 08147436770 ,08090597979
SIRBCONNECT INTEGRATED SERVICES Burn Shop 11, behind old students affairs building, Uniport business district, Choba Campus, Choba, Port Harcourt 07056017060 ,08054190237
SIRSOLUTIONS UNIVERSAL SHOP 57, CLIFFORDS AND GEORGEWILL PLAZA BEHIND SAMMIES FAST FOOD, CHOBA JUNCTION, PORT HARCOURT, RIVERS STATE 08167052072
SOFTCLICK EZE TECHNOLOGY NEW HEAVEN EPA HALL 1, AT IGNATIUS AJURU UNIVERSITY OF EDUCATION PORT HARCOURT RIVERS STATE 07066728037 ,08072396679
SUCEX DE-TECH INTEGRATED SERVICES Shop 67 Shopping Complex, Rivers State University, Port Harcourt 08132641763 ,09094482936
SUSAN'S CYBER BIZ No. 2 UST Road Chinda Shopping Complex, Mile 3, Port Harcourt, Rivers State 08032543221 ,08037074820
TESCO MULTI-DYNAMIC SERVICES SHOP NO. 2 FIRST ERICO, OFF IWOFE ROAD, RUMUOLUMENI PORT HARCOURT RIVERS STATE. 08036825434 ,08066395704
TONIPAX TECHNICAL SERVICES LTD 30, OKPORO ROAD BY FIRST ARTILLERY JUNCTION PORT HARCOURT 08132796099 ,09042442196
Cyber Cafe Address TONNESS INTEGRATED SERVICES NO. 99 ABULOMA ROAD, OPP. FIMIE MARKET, PORT HARCOURT. 08063351970 ,08038616716
TZ-HUB Shop 53 Rivers State University Shopping Complex, Port Harcourt Rivers State. 09063155113 ,08163246038
UBO AGENCIES Shop 31 Uniport Shopping Complex, Choba Campus, Port Harcourt 08137292530
URIKON UNIVERSAL SOLUTIONS LTD #2 Peace Avenue Egbelu Off Ada George Road Port Harcourt 07015211869 ,09164400061