How to Calculate the Age Limit for NYSC Mobilization (2024)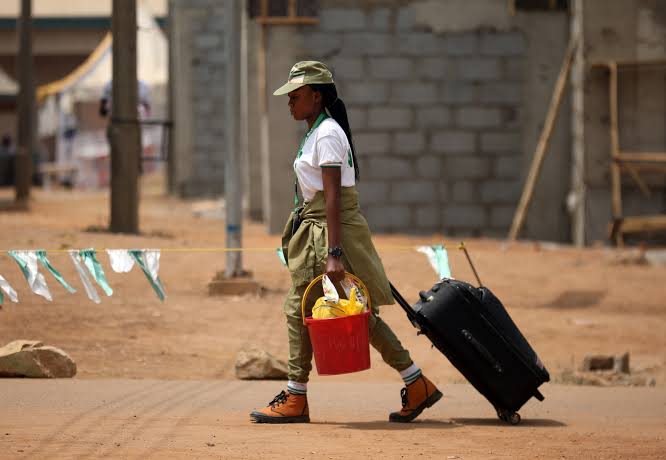 Age is a very important factor when it comes to determining if someone can participate in the National Youth Service Corps (NYSC) program. This article aims to explain how NYSC calculates the age limit for mobilization. It's important to understand this calculation because it will help you figure out if you're eligible for the program using the same method as NYSC.
NYSC Mobilization Age Limit
If you graduate and are 30 years or older at that time, you will receive a Certificate of Exemption instead of being required to join the National Youth Service program. So, the age limit for the program is 30 years.
However, it's important to note that the NYSC exemption shouldn't be seen as something negative since receiving a Certificate of Exemption is equivalent to receiving a discharge certificate. In fact, many people even prefer being exempted from the service.
When Does NYSC Exempt Graduates from the Program?
NYSC exempts graduates from service under the following circumstances:
Age Limit Exceeded: If a person is older than 30 years.
Previous Military Service: If the person has served in the Nigerian military or para-military for at least one year.
Physical Disability: When a person is physically disabled.
Note: For part-time graduates (CEP), an exclusion letter will be provided. It's important to understand that an Exclusion Letter is of lesser significance than a discharge certificate. However, a Certificate of Exemption holds the same value as a discharge certificate.
How to Calculate Age Limit for NYSC
NYSC calculates the age limit for mobilization in the following way:
Date of Birth Submission: NYSC obtains the date of birth information from the records submitted to the Joint Admissions and Matriculation Board (JAMB). They start counting the person's age from the day they were born up until the day they graduated from their tertiary institution.
Age at Graduation: If a person is above 30 years old at the time of their graduation, NYSC will issue them a letter of exemption. It's important to note that NYSC considers the exact day of graduation, meaning even if someone exceeds the age limit by just one day, they will be exempted from the National Youth Service.
Switch to JAMB: Previously, NYSC relied on the Corps Producing Institutions (CPIs) to obtain students' date of birth. However, due to some schools manipulating the ages of their graduates, NYSC switched to JAMB for more accurate and reliable information.
Confirmation of Date of Birth: If a candidate claims that there is a mistake in their date of birth as submitted to JAMB, NYSC will verify it by cross-checking their O level data from the West African Examination Council (WAEC).
Note: The official date of graduation is the one indicated on the Degree or Higher National Diploma (HND) certificate. It's not the date when someone wrote their final exams or defended their project.
How Many Times Does NYSC Mobilize Graduates Every Year?
NYSC recruits new graduates in three batches each year, known as Batch A, Batch B, and Batch C. However, in cases where the number of registered graduates exceeds the initial expectations for a particular batch, NYSC will split that batch into two streams called "Stream 1" and "Stream 2." This division is necessary to handle the larger number of participants effectively and ensure smooth logistical operations during the program.
Is There Any Age Limit for NYSC Participation?
Yes, age limit for participation in the National Youth Service Corps (NYSC) is 30 years. If an individual exceeds 30 years at the time of their graduation, they will not be able to take part in the program. Instead, they will receive a certificate of exemption, indicating their exemption from the NYSC service requirement.
We appreciate your feedback! If you have any further questions or need additional information that has not been addressed in this conversation, please feel free to ask. Our team of research experts will be happy to assist you and provide you with the necessary answers. You can drop your questions in the comment section, and we will respond to you promptly with the relevant information. Thank you for your interest!