How to Get to NYSC Secretariat Surulere in Lagos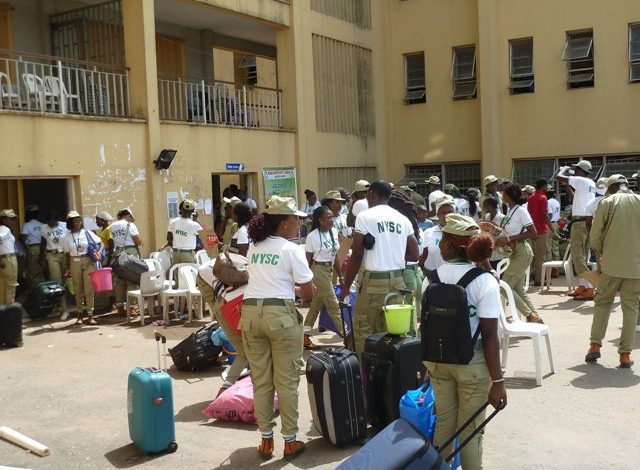 Are you planning to visit the NYSC Secretariat in Surulere, Lagos? If so, you're in the right place. In this guide, I'll show you how to find the NYSC office in Lagos, Nigeria.
Many corps members often struggle to locate the NYSC office in Surulere, Lagos, and that's why we've put in a lot of effort to provide you with the correct directions and contact information for the NYSC Secretariat in Surulere.
If you need to go to the NYSC Secretariat in Surulere, simply follow the instructions in this post.
Where is the NYSC Secretariat in Surulere, Lagos?
The NYSC Secretariat in Surulere is situated at the Old Census office on Babs Animashun Street, Surulere, Lagos. To reach the NYSC Secretariat in Surulere, you can book a ride or use Uber to take you to the mentioned location. Alternatively, you can utilize Google Maps to assist you in navigating the directions more effectively.
Additionally, it is advisable to contact the NYSC Secretariat Surulere office in advance before starting your journey. This is especially important if it is your first time in Lagos. It's recommended to call the NYSC customer care contact beforehand to gather any necessary information or clarify any doubts before heading to the Surulere office.
How to Contact NYSC Surulere Secretariat?
If you are looking to contact the NYSC Surulere Secretariat, you can reach out to them by calling their phone number. The NYSC Secretariat Surulere has provided an office phone line for individuals to get in touch with them. The contact number for the NYSC Secretariat Surulere is 080387168876.
Next time you have an issue you need to address with the NYSC Surulere office, it is recommended to call in advance to book an appointment or obtain information.
However, please note that the customer care representatives are available only during working hours. If you call during the night or on weekends, you may not receive a response. In case you are unable to reach the NYSC Surulere Secretariat by phone, an alternative option is to contact them via email.
NYSC Secretariat Surulere Official Email Address
If you are having difficulty reaching the NYSC Surulere Secretariat through the provided phone number, you can try contacting them via email. The official NYSC Surulere Secretariat email address is lago@nysc.gov.ng.
Please be aware that this email address is the same for NYSC branches nationwide and is not limited to the Surulere Secretariat or Lagos specifically. Therefore, if you have any complaints or inquiries for the NYSC board, you can use this email address regardless of the branch you are associated with.
NYSC Surulere Secretariat Address
Location: Old Census Office Babs Animashun Street, Surulere Lagos.
Telephone: 08035955422
Email: lagos@nysc.gov.ng
Website: nysc.gov.ng
NYSC Permanent Orientation Camp Lagos
Location: Iyana Ipaja, Agege, Lagos State.
Website: nysc.gov.ng
Registration Portal:
Website: portal.nysc.org.ng
Social Media Accounts:
Facebook: @officialnysc
Twitter: @officialnyscng
Instagram: @officialnyscng
Conclusion
In conclusion, to reach the NYSC Secretariat in Surulere, you can take a taxi or arrange a ride to the location at Old Census Office, Babs Animashun Street, Surulere, Lagos. You have the option to contact the NYSC Secretariat through email or phone. Please refer to the official email address and phone number provided in this post for further communication.