NYSC Exemption Letter: Facts You Need to Know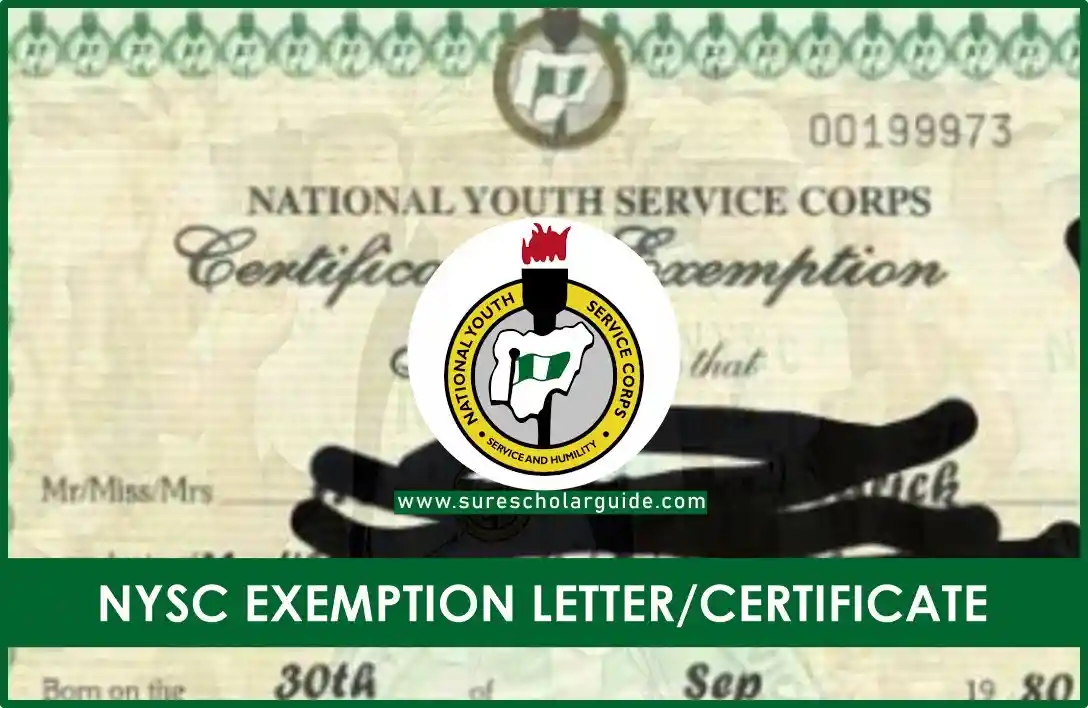 The National Youth Service Corps (NYSC) plays a crucial role in the lives of Nigerian graduates, providing a platform for national service and fostering unity. However, certain circumstances may lead to exemption from the one-year compulsory service, resulting in the issuance of an NYSC Exemption Letter.
In this post, we will talk a into the key facts surrounding the NYSC Exemption Letter, covering eligibility criteria, the collection process, and how to handle common issues.
What is an NYSC Exemption Letter?
The NYSC Exemption Letter is a document issued to graduates who are exempted from the mandatory one-year national service, as outlined in Section 2(1) of the National Youth Service Corps Decree of 1993. This letter serves as a substitute for the NYSC Certificate of National Service, particularly for job search and other career-related endeavors.
Eligibility Criteria for NYSC Exemption Letter
Individuals older than thirty (30) years at the time of graduation from a Nigerian university or polytechnic are eligible for an exemption certificate.
Employees of specific organizations, including the Defence Intelligence Service, National Intelligence Agency, Nigerian Security Organization, and State Security Service, can apply for an exemption.
Those who have served in the Nigerian Police or any arm of the Armed Forces for at least nine months are eligible.
Individuals conferred with a National Honour can apply for an exemption certificate.
Process for Collection of NYSC Exemption Letter
For Nigerian Graduates:
Your educational institution must submit master graduation lists and approved results to the NYSC.
NYSC will categorize graduates into those to be called up for service and those exempted.
The verified print-out is sent back to your institution for final confirmation.After processing, the Certificate of Exemption is sent to your institution for distribution.
For Foreign Graduates:
Submit credentials and related documents to the NYSC office.
The NYSC office evaluates credentials.
Complete a physical registration at the NYSC headquarters in Abuja.Exemption Certificate is processed and collected in person with valid identification.
Handling Complaints or Corrections
For complaints or corrections regarding NYSC Exemption Certificates, Nigerian graduates should escalate the issue through their institution, while foreign graduates must submit an application to the NYSC directorate headquarters in Abuja, including a copy of the International Passport.
Replacement of NYSC Exemption Letter
In cases of a lost certificate, follow these steps:
Write a letter to the Director-General, NYSC, through your institution.
Obtain a Police Report or Extract.
Acquire a Court Affidavit.
Attach a photocopy of the misplaced Exemption Certificate if available.
How to Print NYSC Exemption Letter
Log in to the official NYSC portal using your credentials, scroll down to the Exemption Certificate option, and print. If the certificate is lost or damaged, a letter of confirmation will be issued.