Download MP3: NYSC Anthem Lyrics & Pledge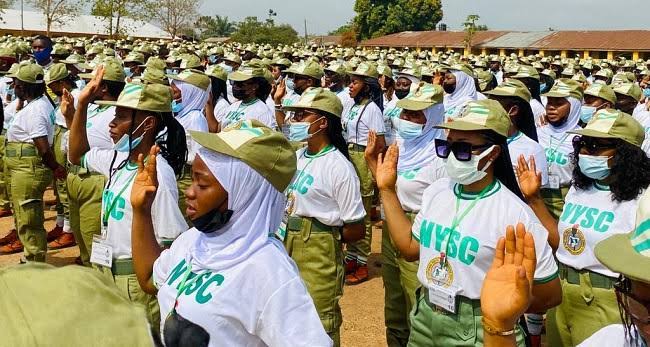 Are you a prospective Corp member and you are looking for the NYSC Anthem Lyrics so as to start practicing?
Do you want to know the Lyrics to the NYSC Anthem which you have been reciting wrongly since?
Are you going for an interview and you think they might ask you to recite the NYSC Anthem? Or you just want to know the NYSC Anthem?
If you fall into any of the categories mentioned above, then this post is for you!
Here, you will see the NYSC Anthem Lyrics and today will be the day you stop reciting it wrongly!
We all say a few words incorrectly when it comes to reciting anthems or even when singing songs but the day you read the lyrics, it ends!
So, try and read this post all through!
NYSC Anthem Lyrics
Below is the NYSC Anthem Lyrics;
NATIONAL ANTHEM
Arise, O Compatriots,
Nigeria's call obey,
To serve our fatherland
With love and strength and faith,
The labour of our heroes past,
Shall never be in vain,
To serve with heart and might,
One nation bound in freedom,
Peace and Unity.
O God of creation,
Direct our noble cause,
Guide our leaders right;
Help, our youths the truth to know,
In love and honesty to grow,
And living just and true;
Great lofty heights attain,
To build a nation where peace
And justice shall reign.
NYSC ANTHEM
Youths obey the clarion call
Let us lift our nation high
Under the sun or in the rain
With dedication and selflessness
Nigeria is ours, Nigeria we serve.
Members, take the great salute
Put the Nation first in all
With service and humility
NYSC for the noble youths
Make Nigeria a great nation.
Far and near we come to serve
And to build our fatherland
With oneness and loyalty
NYSC for unity
Hail Nigeria, our great nation.