10 NYSC Offences That Could Get You Punished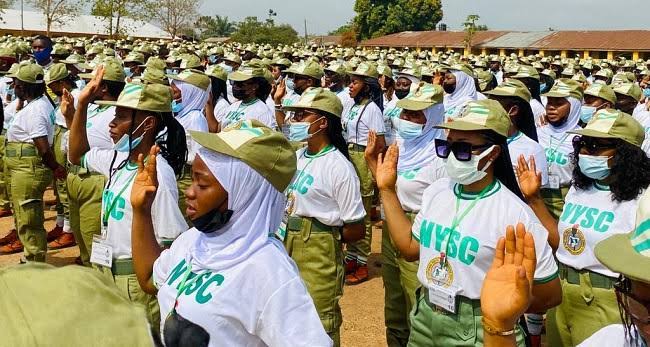 Once the 21-day NYSC orientation camp comes to a close, the real journey of national service begins.
However, the path ahead is governed by a set of rules and regulations. While serving, you'll encounter various situations and tasks, but it's important to adhere to the guidelines outlined in the NYSC bye-law.
NYSC During-Service Offences and Sanctions
These regulations come with corresponding sanctions, ranging from mild to severe.
In this post, let's delve into some well-known offences that might lead you down a road of penalties.
1. Refusal or Rejection of Posting
After the camp, each corper is assigned to a primary place of assignment. Rejecting this posting is a serious offence.
Those who do may forfeit allowances and face an extension of service with reduced pay.
2. Late Reporting to Primary Place of Assignment PPA
Timeliness is crucial. Reporting late to your place of assignment is frowned upon and may lead to a trial by the Corps Disciplinary Committee.
If found guilty, an extension of service with reduced pay might be imposed.
3. Failure to Be Punctual at Work
Punctuality matters. Reporting late or not carrying out your duties diligently can result in queries from your employer and disciplinary action by the State Coordinator.
Absence without permission may lead to an extension of service.
4. Being Rude to Your Employer
Respect is paramount. Rudeness, immoral practices, leaking official information, or engaging in private activities detrimental to your employer's interests can result in disciplinary action, including extensions of service.
5. Taking Legal Actions Against Employer or Other Corps
You can pursue action against others, but certain conditions apply. You must inform the Director-General before proceeding.
Failure to comply may lead to the withholding of your Certificate of National Service until the case is resolved in court.
6. Travelling Outside the Country
While abroad travel isn't expected during service, permission from the Director-General is necessary if circumstances demand it. Unauthorized travel might result in an extension of service.
7. Soliciting Funds/Help or Engaging in Partisan Politics
Seeking financial help or participating in partisan politics without proper consent is prohibited. Such actions can lead to non-recognition of projects, extension of service, or loss of allowances.
8. Losing NYSC Identity Card
Guard your identity card. If lost, a fine and an extension of service might be imposed.
Failure to produce the card on demand by an NYSC official can result in an extension of service.
9. Forming a Group or Organization
Starting a new group or organization without State Coordinator approval is against the rules.
Penalties might include group dissolution and an extension of service.
10. Involving in Fraud and/or Kidnapping
Engaging in fraud or kidnapping is a grave offence that leads to police prosecution.
Conclusion
Remember, adhering to these rules is crucial not only for your smooth service experience but also for your personal and professional growth.
Always stay informed about NYSC guidelines and regulations to ensure a successful and productive service year.