What to Consider Before Accepting Your NYSC Place of Primary Assignment (PPA)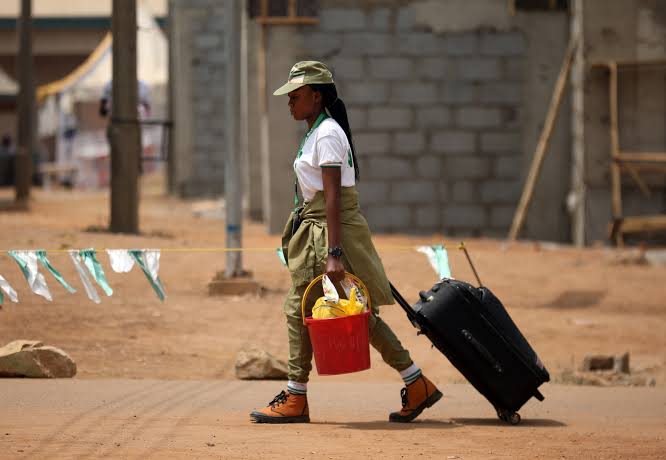 Before accepting your NYSC PPA, there are vital factors you should be aware of that will significantly impact your service year experience.
This is an important message for all new corps members who aspire to make the most of their 11-month NYSC service at their respective Places of Primary Assignment (PPA).
Many individuals may attempt to take advantage of corps members to further their own interests within their organizations.
To avoid being exploited in the name of national service, read on for essential information that will help you navigate this critical phase of your NYSC journey.
Things to Consider Before Accepting NYSC PPA
New corps members are often eager to be posted to their NYSC PPAs and quickly accepted to start their service year, with the hope of returning home as soon as possible.
This eagerness is entirely natural, even though they may have endured the anxiety of waiting for camp dates and dealing with postponements.
Most of them can't wait to go home, proudly donning their NYSC khaki uniforms to show their parents or to enjoy the admiration of friends. However, before you jump into accepting your PPA posting, take a moment to consider the following important points:
Don't Rush: Don't rush into accepting a PPA out of anxiety. There's ample time for you to make the right choice. Be patient and choose wisely. You're not limited to hawking products or engaging in odd jobs. You deserve a placement that aligns with your skills and aspirations.
Accommodation: Understand that most NYSC PPAs might not provide comfortable accommodations for all corps members due to limited facilities and overcrowding. You may need to find your own accommodation in some cases. Not every PPA will offer housing, so be prepared to secure your living arrangements.
Free Day: You are entitled to one free day per week, typically on your Community Development Service (CDS) day. Ensure that your PPA respects this and doesn't ask you to work during your free time.
Local Allowance: Your PPA should provide you with a local allowance at the end of each month, and it should not be less than ₦5,000. Be clear that you expect to be paid regularly and on time.
Workload: Don't let your PPA overwork you. If you are in a school, you should not be teaching more than two subjects. Know your limits, communicate them clearly, and don't be afraid to state your terms and conditions on your first day.
Gather Information: Talk to existing corps members and employees at your PPA to understand how the organization treats its workers. This will help you gauge if they will keep their promises to you.
Rules and Regulations: Some NYSC PPAs have specific rules and requirements that may not align with your personal beliefs or comfort. Inquire discreetly about any unusual rules or expectations in your PPA.
Once you have gathered all this information, you can accept your PPA posting with confidence. Your service year should be a time for growth and enjoyment, not endured hardship.
The decisions you make now will shape your experience throughout the next 11 months.
Conclusion
Remember that your service year is a time to enjoy and grow, and you should not settle for anything less.
NYSC Updates is here to support you on this journey, and your experience matters to us. Thank you for taking the time to read this essential advice.