NYSC Camp Registration Requirements and Guidelines 2024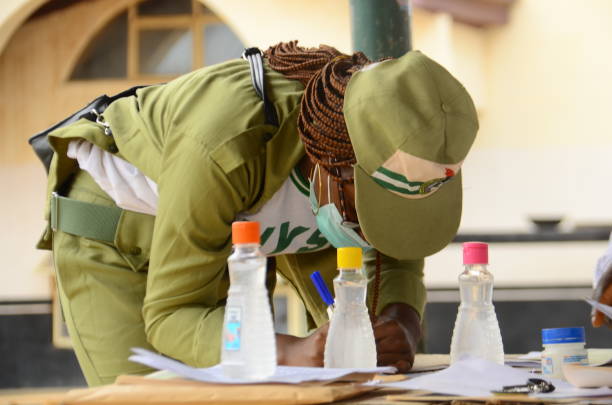 If you're gearing up for your National Youth Service Corps (NYSC) camp experience and wondering what you need to do and bring, you're in the right place.
In this article, we'll walk you through the NYSC camp registration requirements and guidelines, ensuring you're well-prepared for this exciting phase of your journey.
What to Expect at NYSC Orientation Camp
Before we dive into the essentials, let's get an overview of what awaits you at the NYSC orientation camp.
The camp typically spans three weeks and is filled with a mix of activities, including:
Parade drills
Skill Acquisition and Entrepreneurship Development (SAED) sessions
Cultural displays
Carnival
Educational lectures, and more.
While the camp routine might seem demanding, keep in mind that it's also an opportunity to connect with people from diverse backgrounds and experiences, making it one of the most memorable parts of your service year.
NYSC Camp Registration Requirements
As you gear up for the camp, there are specific documents you must bring along to ensure a smooth registration process.
Here's a breakdown of the compulsory items you need:
1. Final Year ID Card:
Bring the original copy and two photocopies of your final year ID card. If your institution issues a school ID card, that's acceptable as well. NYSC doesn't accept departmental ID cards.
2. Statement of Result (B.Sc. or HND):
Carry your original statement of result along with four photocopies. This document is crucial, so don't forget it. If you graduated from a polytechnic, bring both your ND and HND statements of result.
3. NYSC Call-up Letter:
This is a must-have. Carry your original NYSC call-up letter and four photocopies. Remember, laminated call-up letters won't be accepted, so keep it intact.
4. NYSC Green Card:
Don't leave without your NYSC Green Card. Bring the original and four photocopies. This is the online print-out slip from your NYSC online registration. Ensure you don't laminate this as well.
5. Recent Passport Photographs:
Eight copies of your passport photograph are required. The background should be white or off-white.
6. Medical Certificate of Fitness:
Two copies of a medical certificate of fitness from a government hospital or military clinic in Nigeria.
7. Uploaded Documents:
If you're a Foreign-trained or married PCM, bring the original copies of all documents you uploaded during online registration.
NYSC Camp Registration Procedure
Upon arriving at the camp gate, you'll undergo a medical certificate of fitness check and COVID-19 screening by the NCDC.
Only those with a negative result will be allowed in. Once inside, you'll be assigned a hostel, then head to the store for a mattress.
Next, proceed to the registration unit with the documents specified in your call-up letter.
Your registration journey involves multiple steps, including manual and digital verification, issuance of state registration numbers, meal ticket collection, and number tag acquisition.
Your bank account will also be opened on-site for allowances.
Afterward, you'll collect your file and NYSC kit items (uniforms) from your platoon officer. Remember, your platoon number corresponds to the last digit of your tag code.
Personal Items to Take to NYSC Camp
In addition to the required documents, make sure you pack essential personal items. These include:
A pair of white tennis shoes (you can buy one made from cork as it is easier to wash)
Antiseptics/disinfectants.
Bed items such as bedspread/sheets, pillowcases, pillows, and a wrapper or blankets.
Bucket
Dish sets such as a food flask, spoon, and drinking cup or flask.
Dishwashing agent
File Jackets
Flashlight (Torchlight)/Rechargeable lamps.
Hand sanitizer
Money and ATM Cards
Phone charger/Power bank.
Plain white sneakers or tennis shoes
Provisions
Rubber slippers
Stationery
Toiletries
Towels
White round-neck T-shirt
Treated mosquito net.
Underwear
Waist Pouch.
White shorts
White socks
Padlocks
Keep in mind that laptops, clippers, TVs, and sharp objects are prohibited at the camp, and you can purchase most items at the mammy market within the camp.
With this comprehensive guide, you're all set to embark on your NYSC camp adventure.
Remember, the camp experience might be a bit challenging, but it's also a time of growth, camaraderie, and unforgettable memories.
Embrace the journey and make the most of every moment!