Can Graduates of Part-Time, Distance Learning or Sandwich Serve In The NYSC?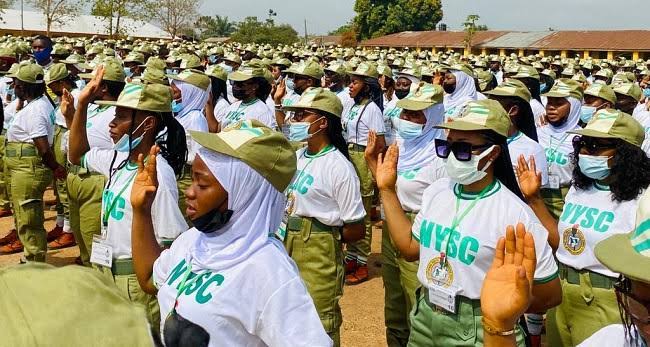 Many candidates aspire to pursue full-time and regular degree programs primarily because they desire to participate in the National Youth Service Corps (NYSC) program. They want to engage in the mandatory national service after completing their studies at a university or polytechnic.
However, with the increasing availability of distance learning, part-time, and sandwich programs offered by universities, candidates who opt for these alternative modes of education are now facing concerns regarding their eligibility for NYSC participation.
Previously, serving in the NYSC was exclusive to those who completed full-time BSc or HND courses. However, recent developments have brought changes to this scenario. JAMB, in collaboration with schools and NYSC, has established various procedures.
As part of these procedures, JAMB now requires all polytechnics and universities offering distance learning and part-time programs to enroll their candidates on the JAMB portal. This step ensures that the relevant data of these candidates is captured and can be accessed by other entities, including NYSC, when necessary.
Graduates of Part-Time, Distance Learning and Sandwich are Eligible For NYSC Service
Yes, it is now possible for candidates enrolled in part-time, distance-learning, and sandwich programs to serve in the National Youth Service Corps (NYSC). The Joint Admissions and Matriculation Board (JAMB) has introduced a platform on its profile specifically for these candidates to apply.
The purpose of this platform is to collect the necessary details of prospective graduates, either for their eligibility for NYSC or for future reference purposes.
JAMB, being the primary authority responsible for admissions in Nigeria, has taken a significant step towards assuming complete control. As a result, all educational institutions are required to instruct candidates pursuing non-regular courses to register with JAMB.
However, it is important to note that the acceptable age range for NYSC remains between 18 and 30 years old. This age bracket is officially recognized by NYSC for mobilization.
If you fall outside this age range, you should explore the options of obtaining an exemption certificate or exclusion letter instead.
While I may not possess official documentation from all universities offering Distance Learning or Part-time programs regarding the eligibility for NYSC service after completion, it should be noted that most, if not all, of these institutions are able to produce candidates for NYSC.
In support of this claim, there have been official updates from several schools instructing their Part-time applicants/students to register with JAMB.
The purpose of this upfront registration is to provide candidates with a JAMB registration number, which will be used by the school for future admission and mobilization processes.
In conclusion, prospective applicants for Distance Learning, Part-time, and Sandwich programs within the appropriate age bracket should remain attentive to the possibility of NYSC mobilization. However, it is important for these candidates to have register for JAMB regularization, following the instructions provided by their respective school management. It's worth noting that those who fall outside the designated age bracket may not be eligible for NYSC service.