Nigeria Police Force [NPF] Recruitment 2024 Application Portal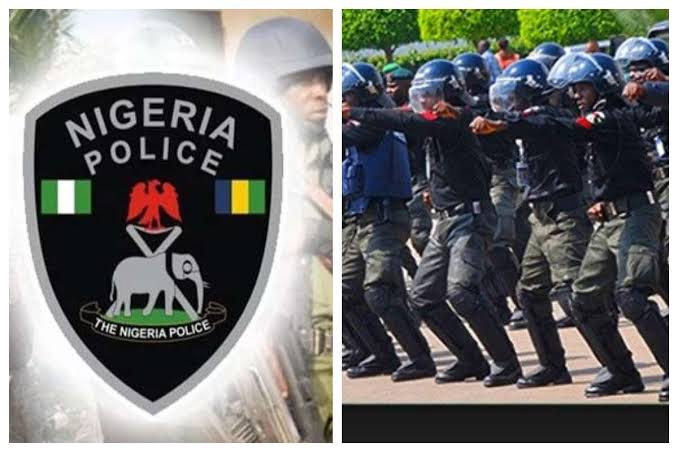 Are you among our readers desperate to work with the Nigerian Police Force (NPF)? If yes, then you're on the right page because right here, we would provide sufficient information that would aid boost the chances of being shortlisted immediately after the shortlist has been released.
Nigeria Police recruitment starting date has now been announced and we will talk more about this in the article.
Before we proceed, it is important to state that adherence to instructions is very important, and violation of certain instructions can lead to automatic disqualification.
About The Nigeria Police Force
The Nigerian Police Force(NPF) was formed in 1930 and they're the principal law enforcement agency in Nigeria with exclusive jurisdiction throughout the country.
The main function of NPF is the protection of lives and properties in Nigeria and they're supervised by the following government agencies the Police Service Commission, the Nigerian Police Council, and the Ministry of Interior.
Application is open to everyone but not every applicant would be shortlisted. There are key requirements that all applicants must possess to boost their chances of being shortlisted however, it is vital to note that possessing these requirements does not guarantee that you would be shortlisted.
Procedures To Apply For The NPF 2023 Recruitment
Application for the Nigerian Police Force recruitment exercise would be done via the online application portal which has been in use for years. Follow the steps below to apply:
Visit the NPF Recruitment online portal apply.policerecruitment.gov.ng
Go through the instructions outlined there before creating an account
Login to your newly created account immediately
Fill out the application form and upload the necessary documents
Cross-check your application before submitting it.
Requisite Requirements Needed To Be Eligible For NPF Recruitment
Below are some of the core requirements applicants are expected to possess to become eligible for the next recruitment exercise:
Nationality: Applicants are expected to be citizens of Nigeria with a valid means of identification like a driver's License, International Passport, and Voters Card.
Age Requirement: Applicants are expected to be between the age of 18 and 28 meaning that you are ineligible to apply if you are less than 18 and more than 28.
Height: The minimum height for male applicants is 1.67m while the minimum for female applicants is 1.64m.
Chest Measurement: This is for male applicants only. All male applicants ought to have a minimum chest measurement of 0.86m.
Educational Qualifications: Applicants ought to possess an Olevel(WASSCE/GCE/NECO/NABTEB) result with a minimum of five(5) credits in relevant subjects including English and Mathematics.[The Olevel result take before 2014 will be rejected]
Applicants must fill out a Guarantors form with verifiable references.
Physical Requirements: Applicants who possess the following are not allowed to apply: Speech Impediment, Knock Knees, Bow Legs, Bent Knees, Flat Feet, Deformed Hands that cannot perform the full functions of the hand, Tattoos, Bodily Scar, Defective Eyesight or Squint Eyes, Amputation of any part of the body, Gross Malformation of teeth, Protruding Navel.
Pregnant women are prevented from applying
Keypoints To Note About NPF Recruitment
The application is free of charge also, applicants should note that the submission of fake or false documents is strictly prohibited and can lead to automatic disqualification or arrest by the Nigerian Police.
There would be a screening exercise conducted for those who made the shortlist also, ensure that you submit your application before the deadline.
Details concerning the screening exercise will be available on this page once it's available so visit this page frequently to know when this information will be published. We would provide information on the dates, venue, and time which are the vital points one must take note of before then.
When Will The NPF Recruitment Exercise Commence?
The recruitment is scheduled to commence on October 15, 2023 and end on November 26, 2023. Ensure to submit your application before the deadline specified above.
Nigeria Police Force Training Exercise
We would love to make it clear that the Police Force Training is different from the screening exercise. During the training, shortlisted persons are made to undergo drills which would be overseen by special officers in the Unit. Everyone who is shortlisted must undergo the training and those who eventually make it would be eligible to become an Officer.
Anyone who fails to participate in either the training or screening exercise cannot be given appointment letters by the Police so take note of that. Adherence to instructions during the training is also very compulsory.
Latest News On The Nigeria Police Force [NPF] Recruitment Exercise & Police Service Commission [PSC] Recruitment
The Nigeria Police Force recruitment application form is available now and readers are urged to follow the instructions outlined above especially when applying for the recruitment exercise.
Drop your comments below and share this article with those that you feel would be interested in working with the Nigerian Police Force.