Will My BVN Name or Date of Birth Cause Problems with My NYSC?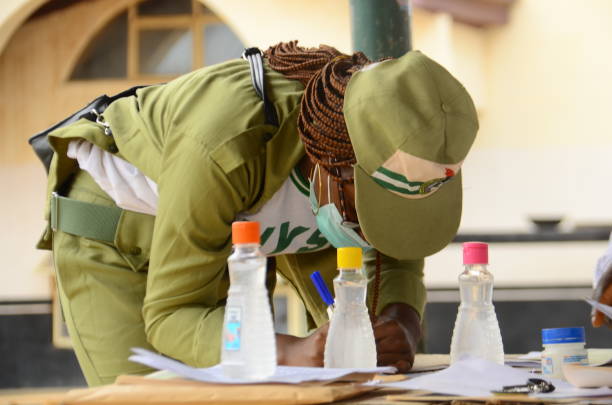 As the Nigerian government continues to emphasize the importance of perfecting citizens' data through various mechanisms like NIN and BVN, you might be wondering if NYSC (National Youth Service Corps) will be affected if you have any errors, such as different names or dates of birth on your BVN.
If you find yourself in this situation, you might be concerned about how it could impact your NYSC experience. Let's take a closer look at this issue and explore what you can do to be proactive.
When you arrive at the NYSC camp, the first thing you'll encounter is the clearance process. During this manual clearance, officials will check your credentials to allow you to proceed with the orientation.
At this stage, the BVN information is not part of the required credentials. Therefore, any issues with the names or dates of birth on your BVN won't be relevant during this clearance process, and you'll be allowed to continue with the camp activities.
However, once you're at the camp and ready to receive your monthly NYSC allowance, things might get a bit more complicated.
The allowance is usually paid directly to your bank account. If your bank account has different information from what you provided to NYSC, it could lead to a temporary delay in receiving your stipend.
Based on past experiences with similar programs like NPOWER, we can assume that NYSC wants to ensure payments are made accurately and avoid any potential fraudulent activities.
That's why it's important to have consistent information across all platforms.
To avoid any payment delays or issues, it's best to take steps to ensure your BVN information matches the details you provided to NYSC before going to the camp.
If you need to correct your BVN information, here's what you can do:
Visit your bank: Go to the branch where you initially registered for your BVN. They'll assist you with the correction process.
Get the BVN correction form: Ask for a BVN correction form from a bank representative and fill it out accurately.
Attach required documents: Provide supporting documents, such as a valid means of identification and proof of address.
Submit everything: Hand over the filled-out form and supporting documents to the bank representative.
Follow up: Keep track of your request by asking for a reference number or any other information to monitor the progress.
Await confirmation: The bank will review your request and make the necessary corrections to your BVN information. You'll receive a confirmation once everything is updated.
NYSC might not directly intervene in BVN errors, but it's essential to correct them to avoid complications with your monthly salary.
Take care of this before going to the camp or visit a bank branch if you're already in the camp and facing issues.
The exact process may vary slightly depending on your bank, so don't hesitate to reach out to them for further assistance.
Being proactive and ensuring accurate information will ensure a smooth NYSC experience without any payment delays.