WAEC vs. NECO: Which One is Easier to Pass?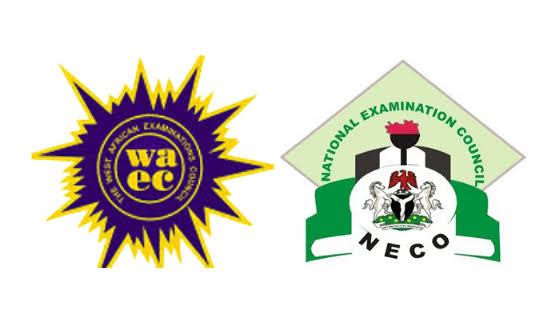 Examinations have always been a crucial part of our education journey, and in Nigeria, two prominent examination bodies stand out: the West African Examinations Council (WAEC) and the National Examinations Council (NECO).
These institutions play a pivotal role in determining our academic progress and future opportunities.
However, students often find themselves pondering a significant question: which of these two examinations is easier to pass?
Understanding WAEC
The West African Examinations Council, commonly known as WAEC, is a renowned examination board responsible for conducting examinations in English-speaking West African countries.
WAEC conducts the West African Senior School Certificate Examination (WASSCE), a standardized test that signifies the completion of secondary education for students in this region.
WAEC has long been regarded as a prestigious examination body, and passing the WASSCE is a significant achievement.
However, many students have found this examination to be quite challenging, often requiring multiple attempts to obtain a passing grade.
One noteworthy aspect of WAEC is the validity of its certificates. Unlike perishable goods, your WAEC result has no expiration date. It remains valid for a lifetime, a testament to your academic achievement.
Collecting your WAEC certificate is relatively straightforward. School candidates can collect their results from their respective schools within one year after they are released.
Understanding NECO
The National Examinations Council, or NECO, is another prominent examination body in Nigeria.
It conducts the Senior Secondary Certificate Examination (SSCE) and the General Certificate in Education (GCE) in June/July and November/December, respectively.
NECO has been a subject of debate when it comes to comparing it with WAEC. Some argue that NECO is a more straightforward examination to pass, while others hold a different view.
It's essential to acknowledge that both exams have their unique challenges and differences in approach.
Comparing WAEC and NECO
The WAEC vs. NECO debate is a common one among students. Each examination has its complexities and areas where students may find it challenging.
However, let's delve into some factors that can help us understand which one might be considered "easier" by some:
Subjective Assessment: WAEC is often considered more comprehensive and challenging in terms of subjective assessment. It requires a deep understanding of subjects and, in some cases, extensive essay writing.
Variability: NECO is sometimes seen as having more predictable questions and a less wide-ranging syllabus. Some students find this predictability advantageous when preparing for exams.
Regional Perceptions: Some believe that WAEC's regional nature makes it more challenging, as it is taken by students from multiple West African countries. This diversity can lead to a wider range of questions and assessment methods.
Grading System: The grading system in both examinations may differ slightly, affecting the overall perception of difficulty.
Conclusion
In the end, the question of whether WAEC or NECO is easier to pass comes down to individual experiences, strengths, and preferences.
Some students may find one exam more manageable than the other, but both require dedication, preparation, and hard work to succeed.
It's essential for students to choose the examination that aligns with their strengths and academic goals.
Ultimately, both WAEC and NECO are important steps on the educational journey, leading to brighter opportunities in the future.