Things Needed for University in Nigeria: A Comprehensive Guide for Freshers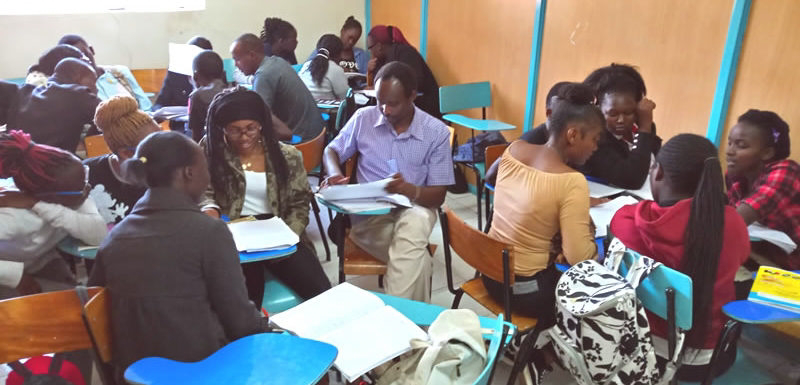 Congratulations on securing admission to a Nigerian university!
It's an exciting journey that awaits you, but before you embark on this new chapter of your life, it's essential to be well-prepared.
We understand that you might have questions like, "What should I take to university?" or "How do I get ready for university life in Nigeria?"
In this article, we'll provide you with a comprehensive list of items to take to your university hostel.
We recognize that every student's needs and circumstances can vary, so feel free to customize this list according to your unique requirements.
Whether you're entering the University of Nigeria, Ahmadu Bello University, the University of Lagos, or any other institution, this guide is designed to help all freshers prepare adequately.
Let's break down the items you'll need into categories:
Academic Checklist
Bedroom Items
Clothing Items
Kitchen Items
Random Items
Academic Checklist
Attestation Letters (Number may vary depending on your Institution): These letters may be required for specific academic purposes, so check with your university for guidance.
30 Passport Photographs: You'll need these for various official documents and identification.
Acceptance Fees Payment Receipt: Proof of payment for your acceptance fees.
Birth Certificate or Age Declaration: An essential document for official purposes.
Books (Hardcovers and Exercise Books): Depending on your course requirements.
Certificate of Origin or Local Government Identification Letter: Required for certain administrative processes.
File: To keep important documents organized.
Highlighters: Useful for marking key points in your study materials.
JAMB Admission Letter: Required for verification.
JAMB Original Result Slip: Proof of your JAMB results.
Journal/Diary/Planner: Helpful for organizing your academic and personal schedule.
National Identity Card, Voters Card, or ID Card: Vital for identification purposes.
O'Level Result Checker Card: Used to check your O'Level results.
O'Level Result Printout: Official proof of your O'Level results.
Paper Clips: Handy for keeping documents together.
Pens and Pencils: Essential for note-taking and writing assignments.
School Admission Letter: Required for registration.
Sellotape: Useful for various tasks, including mending torn documents.
Stapler and Staples: For organizing loose papers.
Sticky Notes: Great for marking pages and writing reminders.
Bedroom Items:
Bed-sheets: Ensure you have comfortable bedding.
Clothes Hangers: For keeping your wardrobe organized.
Duvet and Duvet Cover: Essential for a good night's sleep.
Hot Water Bottle: Useful for chilly nights.
Laundry Bag: To keep your dirty laundry separate.
Mini Sewing Kit (thread, needle, etc.): For minor clothing repairs.
Pllowcases and Pillows: Ensure you have a comfortable pillow.
Cable Adaptors: For connecting electronic devices.
Foam: A mattress topper for added comfort.
Extension Sockets: To increase the number of available electrical outlets.
External Hard Drive: For backing up important files.
Hairdryer and Hair Styling Tools: If you use them regularly.
Headphones: For listening to music or online lectures.
Laptop/Computer and Charger: Vital for academic tasks.
Phone and Charger: Stay connected with family and friends.
Bluetooth Speakers: If you enjoy playing music.
Carpet: Adds coziness to your room.
Fan: To stay cool on hot days.
Other Electrical Appliances: If allowed in your hostel.
Clothing Items
Backpack: Handy for carrying books and essentials.
Comfortable Clothing: Everyday wear for lectures and relaxation.
Everyday Shoes: Comfortable footwear for daily use.
Formal Clothing: For special occasions and presentations.
Formal Shoes: Appropriate footwear for formal events.
Nightwear: Comfortable sleepwear.
Raincoat: Prepare for rainy days.
Slippers: Easy to slip on when you're in your room.
Smart-Casual Clothing: Versatile attire for various occasions.
Kitchen Items
Food Items: Non-perishable items for snacking.
Tray: Useful for carrying meals or snacks.
Bottle Opener: For opening drinks.
Bowls, Grater, Cutlery: Basic kitchen utensils.
Sponges: For dishwashing.
Frying Pan: If you plan to cook.
Glasses and Mugs: For beverages.
Oven Gloves: To handle hot dishes.
Plates: For meals.
Reusable Food Containers: Environmentally friendly and practical.
Saucepan: Useful for cooking.
Sharp Knife and Tin Opener: Kitchen essentials.
Random Items
Torchlight: Handy during power outages.
Alarm Clock: Ensure you're punctual for classes.
Antiseptic Cream and Wipes: For minor injuries.
Batteries: For devices that require them.
Power Bank: To charge your phone and devices.
Candles: In case of power cuts.
Comb/Brush: For daily grooming.
Condoms: Practice safe sex.
Cosmetics: Personal grooming items.
Hair Ties: Keep your hair neat.
Kettle: For hot beverages.
Mini-Fridge: Store perishable items.
Multivitamins: Maintain good health.
Mosquito Repellent Cream and Net: Protect against mosquitoes.
Nail Scissors: For personal grooming.
Paracetamol: For minor illnesses.
Plasters: Basic first-aid supplies.
Printer: If required for assignments.
Razors: Personal grooming items.
Sun Cream: Protect your skin from the sun.
Tampons/Sanitary Pads: Essential for menstrual hygiene.
Toiletries Bag: Keep your personal care items organized.
Umbrella: Be prepared for rain.
Rubbish Bin: Keep your room tidy.
Hand Soap: Maintain good hygiene.
Toothbrush: Oral hygiene is crucial.
Towels: For personal use.
Conclusion
Now that you have this comprehensive list of items to take to university in Nigeria, you can start preparing for your exciting journey as a fresher.
Remember, adapt this list to your specific needs, and don't forget to check your university's guidelines or hostel regulations for any restrictions.
University life is a significant chapter in your academic and personal growth, so ensure you're well-prepared to make the most of it.
Good luck with your studies and enjoy every moment of your university experience!