How to Budget Your NYSC Monthly Allowance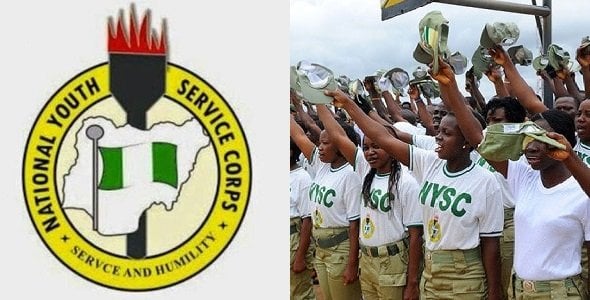 Your first monthly allowance payment during your NYSC service holds significant importance, as it sets the tone for your financial journey throughout the program.
The choices you make with this initial allowance will influence your financial stability in the months to come.
To support the vibrant youth of Nigeria, the federal government diligently disburses allowances to all corps members (CM).
Furthermore, state governments and select private enterprises contribute by offering supplementary stipends to corps members engaged in their service.
NYSC Monthly Allowance
Before you receive your primary NYSC monthly stipend of 33,000 Naira, there are several other allowances you are entitled to while at the NYSC orientation camp. Here's a comprehensive breakdown:
Orientation Camp Allowance: This marks your first taste of financial relief as a Corp member. The disbursement begins after your third day at the orientation camp and continues throughout your stay. To access this allowance, you'll need to present your school identity card and NYSC state code tag, and it's provided in cash.
Bicycle Allowance: Right after completing the orientation camp, you'll receive a bicycle allowance. This serves as a transport grant to help you reach your Place of Primary Assignment (PPA). The distribution of bicycle allowance commences on the 12th day at the camp and continues. To claim this stipend, you must present your school identity card and NYSC state code tag.
Monthly Allowance: The federal government disburses a monthly stipend of 33,000 Naira to all serving corp members. This allowance is directly deposited into your NYSC bank account, beginning on the 18th day at the orientation camp. This monthly remittance will be your financial companion throughout your service year. Additionally, your last monthly allowance, paid during the 11th month, includes the standard allowance along with an extra 1,400 Naira as a transport allowance for your journey back home upon completing your one-year service.
PPA Allowance: PPA, or Place of Primary Assignment, signifies your final destination for the remaining 11 months of your NYSC service. During your PPA posting, some corps members will be assigned to primary or secondary schools, while others might find themselves in state capitals or other locales. The PPA allowance is an extra monthly payment provided by the state government at your PPA. Unfortunately, not all state governments extend this allowance, but some are known to provide substantial support, making them favorable destinations for NYSC service. The exact amount you receive can vary based on your PPA location. For instance, those working in urban areas typically receive higher allowances compared to those posted in rural communities. This principle applies across different sectors, including education and healthcare. For example, Lagos state is renowned for its generous allowances to corps members serving in hospitals, offering as much as 25,000 Naira, which surpasses allowances in other fields.
How Much Does NYSC PPA Pay Corpers
It's important to grasp that the amount you receive depends largely on where you are posted.
For instance, individuals teaching in primary or secondary schools may not receive the same PPA allowance as those employed in engineering firms or larger corporations in Nigeria.
Medical professionals serving in healthcare fields might enjoy more substantial allowances, such as those offered by Lagos state.
Consequently, Lagos stands out as one of the highest-paying NYSC states in Nigeria, attracting many corps members seeking lucrative postings.
How to Make Your NYSC Monthly Allowance Last
Having explored the details of NYSC allowances, let's delve into effective strategies for managing your first NYSC allowance:
Prioritize Essentials, but Avoid Excessive Spending: Your NYSC first allowance, beginning with the 33,000 Naira from the federal government, aims to sustain you during the initial four weeks as you transition to your PPA. It's crucial to use this allowance wisely to prevent financial strain or regrets. Focus on securing accommodation, purchasing necessary food items, and acquiring essential supplies to ensure a smooth NYSC program experience.
Procure Essential Supplies: After securing accommodation, allocate your NYSC first monthly allowance toward acquiring essential groceries and other necessities to ensure a comfortable stay during your service year.
Familiarize Yourself with Your Environment: Take time to explore your new surroundings, engage in activities that require minimal expenditure, and understand the local culture and traditions. Familiarizing yourself with the environment helps you identify cost-effective transportation options and avoid overpaying for services, such as bike rides.
Saving Is a Smart Move: While saving might not be a top priority during your first month, especially given the 11 months ahead, it's a prudent financial habit to cultivate. Some individuals may receive financial support from their families, enabling them to secure accommodation and live comfortably with their initial NYSC allowance. If you find yourself in this fortunate position, consider saving a portion of your allowance as a financial cushion for future endeavors.
Regardless of your financial background, aim to accumulate substantial savings by the end of your service year, which can be invested in a small business venture to sustain you post-NYSC.
Conclusion
In conclusion, your first NYSC allowance of 33,000 Naira plays a pivotal role in establishing your financial foundation for the service year. Approach it with a balanced perspective, making strategic choices to ensure a comfortable and financially secure NYSC journey.