NYSC Slangs and Their Meeting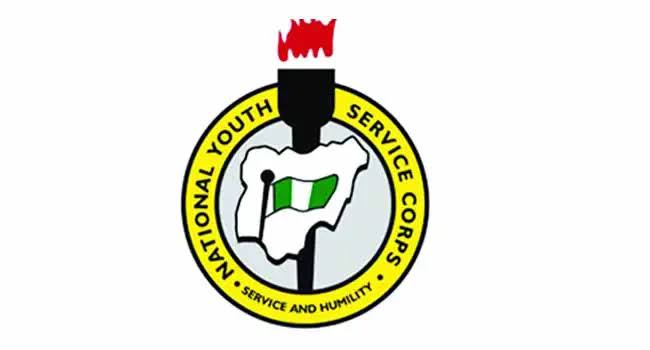 The National Youth Service Corps (NYSC) has its own set of abbreviations and slangs. In this article, we will explain the meanings of various NYSC abbreviations in a simple and straightforward manner.
NYSC – National Youth Service Corps: This is the program established by the Nigerian government during the Military Regime. Its purpose is to engage Nigerian graduates in nation-building and the development of the country.
Corps member: Refers to an individual who is a member of the National Youth Service Corps.
AI – Area Inspector: The person responsible for overseeing the NYSC activities in a specific area.
Allowee – Allowance: This is the monthly stipend paid to Corps members. The current NYSC allowance is set at N33,000. Additionally, corps members may also receive state and Place of Primary Assignment (PPA) allowances, which vary by state.
Book of Life: An important register that contains the details of all Corps members who have registered in the Orientation camp. Every Corps member must sign this book before leaving the camp.
PCM – Prospective Corps Member: Someone who intends to become a member of the National Youth Service Corps.
Call-up Letter: A letter sent by the NYSC management to a Prospective Corps Member after online registration. This letter serves as evidence that you have been called for service.
Call-up Number: A unique number assigned by NYSC to every Prospective Corps Member who has registered for the program.
Camp Director: The head of the camp officials responsible for overseeing camp activities.
CC – Camp Commandant: A soldier who holds the highest rank in the camp. They are in charge of parades, training, security, and other activities in the NYSC camp.
CDS – Community Development Service: A project that Corps members undertake to contribute to the development of their host communities. CDS meetings are held once a week, usually on Thursdays.
CDS Card: An official card signed by an NYSC officer in a given Local Government, with a passport photograph attached to it, after the last CDS meeting.
Clearance: A monthly process to verify that Corps members have not absconded from service.
CLO – Corps Liaison Officer: The Corps member who serves as the head of all Corps members in a specific Local Government area.
CM – Corps Member: A serving member of the National Youth Service Corps.
Corper: A shortened term for Corps member.
Corper wee: A phrase used to draw the attention of Corps members and motivate their dedication to service. Corps members respond with "waaa," which means "one."
DEC – Deputy Editor in Chief of the NYSC magazine team.
Decamp: To expel a Corps member or send them away from the camp due to misconduct.
DG – Director-General: An army officer who serves as the overall head of the National Youth Service Corps.
Domicile Letter: A letter from a husband to NYSC requesting the redeployment of his wife to his state of residence, including his home address.
Double Up: A military slang used by soldiers in camp to instruct Corps members to run very fast.
Exco – Executive Council Officers of Corps members' CDS group.
Ghost corper: A Corps member who does not actively participate in activities but still collects the monthly allowance and other benefits as if they were serving.
Green card: A registration slip that Prospective Corps Members print out after successful online registration.
LGA – Local Government Area.
LGI – Local Government Inspector: An NYSC official responsible for supervising Corps members posted to a specific Local Government Area.
LI – Local Inspector: Same as the Local Government Inspector. They are in charge of the NYSC scheme in a given local government area.
Mami market: A market located within the NYSC orientation camp.
OBS – Orientation Broadcasting Station: A radio station within the NYSC Orientation camp that informs and entertains Corps members.
Otondo: The exact origin or meaning of this word is unknown. However, soldiers in the NYSC camp often use it to refer to new Corps members, especially when they make a mistake.
Parade Commander: A Corps member who leads all the platoons during parades.
Passing Out or Winding Up: The completion of the Corps members' service year. Requirements for NYSC Passing Out Parade (POP) can be found here.
Platoon: A group of Corps members in the NYSC Orientation Camp, usually designated as Platoon 1 to Platoon 10.
Platoon Commander: A Corps member who leads a platoon during parades.
Platoon Inspector: A camp official responsible for overseeing a platoon in the orientation camp.
Platoon leader: A Corps member who assists the platoon inspector in coordinating platoon activities.
POP – Passing Out Parade: A final and mandatory parade for Corps members who are completing their service. It takes place on the day of their passing out.
Posting letter: A letter containing details of where a Corps member is assigned to work for their Place of Primary Assignment (PPA).
PPA – Place of Primary Assignment: The organization where Corps members are assigned to work after completing their orientation camp course.
PRO – Public Relations Officer.
PV – Payment Voucher: A document that Corps members sign before receiving their monthly allowance.
Remobilization: An online registration process for Corps members who have been decamped or absconded from service.
Revalidation: An opportunity for Prospective Corps Members who previously registered but failed to go to camp after printing their call-up letter to participate in NYSC. Details on how to do NYSC Revalidation can be found here.
SAED – Skills Acquisition and Entrepreneurial Development: A program for Corps members to learn valuable skills during their service year.
Senate list: A list of eligible graduates who are qualified to register for NYSC. Check your name on the Senate list here.
ST – State Coordinator: The head of NYSC at the state level.
State code: The official state identification number assigned to all Corps members after registration in camp.
ZI – Zonal Inspector: The individual responsible for overseeing the NYSC activities in a specific zone.
If you feel that any NYSC abbreviations are missing from the list above, you can add them in the comment section below.