NYSC Registration Portal | How To Register For NYSC 2024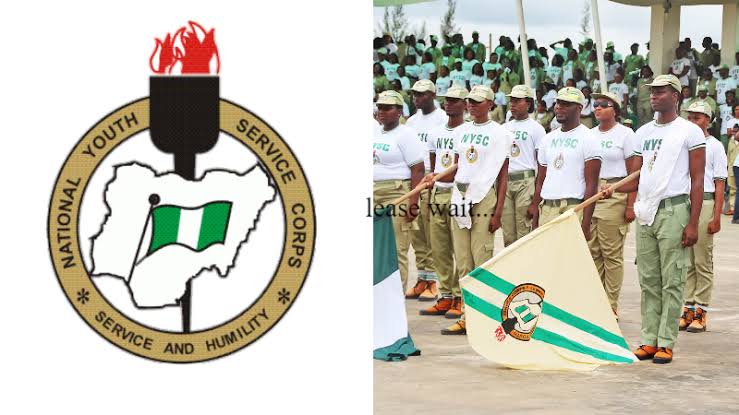 Are you a newly graduated student who wants to register for the NYSC mobilization program. Read this post carefully to the end as it contains everything information that you help you in successful register and submit your application.
NYSC Registration Portal 2023
The registration National Youth Service Corps (NYSC) is currently ongoing for prospective corpers who wishes to register for the programme.
This post will provide the guidelines on how to register successfully on the NYSC registration portal.
Not to fall victim of any kind of scam, do not apply via any other website other than the official NYSC website/portal via https://portal.nysc.org.ng/nysc1
Kindly note that the National Youth Service Corps may or may not extend the registration date, so to be on the safer side, complete your NYSC registration before the given deadline.
See NYSC online registration guidelines and requirements below.
Requirements For NYSC Online Registration 2023
In order to ensure smooth and easy registration, prospective corps members should take note of the following:
Before beginning the registration process, prospective corps members should ensure they have a valid and functioning email and phone number which they have access to. The email address and password will used to login to your NYSC portal after registration, so you are advised to keep it secure.
Prospective corpers who went to school in Nigeria are expected to use their matriculation numbers to register.
Only those graduates who went to school in Nigeria, and their names appear Senate/Academic Board Approved Result lists submitted by their Institutions will be eligible for the NYSC registration.
Prospective corps members who graduated from institutions outside Nigeria or those acquired online qualifications should ensure that their Institutions are accredited. They are expected to go to the Federal Ministry of Education for evaluation. The letter of evaluation must be uploaded during registration.
Foreign-trained prospective corps or those obtained their degree online, are to visit the NYSC registration portal, register and upload the scanned copy of the following documents during registration:
West African School Certificate (WASC) or its equivalent; or General Certificate of Education (GCE O'Level) or its equivalent; or NECO or its equivalent; or High School Diploma or its equivalent.
First Degree or Higher National Diploma (HND) Certificate (Second Degree or Ph.D. not necessary).
Complete Official Transcript of the First Degree or HND.
International traveling passport showing personal data page and date of departure.
ATTESTATION LETTERS OR TESTIMONIALS are not acceptable in lieu of original Degree/HND Certificates.
All working-class graduates and graduates of online foreign qualification are required to upload their original ADMISSION LETTERS and LETTER OF APPROVAL from their respective employers to undertake their courses, as the case may be.
All graduates of Medicine and other health-related courses such as Nursing Science, Laboratory Science, Physiotherapy, Pharmacy, etc MUST possess and upload a current-professional license and upload it. An expired license is not acceptable for Mobilization.
Prospective corps who graduated from a non-English countries are expected to have their Certificates and Transcripts translated into English language before uploading during registration. Such translation must be done in the accredited Institutions or Embassies.
All graduates of Medicine, Veterinary Medicine, Physiotherapy, Radiology, Optometry, Medical Laboratory Science, and Pharmacy are expected to have their Certificates of Registration with their professional bodies. Payment receipts are not acceptable.
Unlikely it is done in the past, foreign-trained graduates should NOT visit NYSC Headquarters, Abuja for verification of their documents. This exercise will now be done at the Orientation Camps. They should simply print their call-up letters online and report at the Orientation camps in their States of deployment, but should come to the camp with the original documents they uploaded for verification.
Anybody who presents any fake document will be demobilized and decamped and handed over to law enforcement agencies for prosecution.
Prospective corps members should ensure that Passport photographs used meet the following specifications:
Ensure your face (eyes, nose, ears, mouth, and jaw) is fully shown without bending
Ensure the picture fills the frame and centralized
Ensure the Photo background is white or off-white with no shadow.
On no account should prospective corps members register by PROXY. They should also remember the fingers used for their biometric capturing as these will be used for verification at the orientation camps. Those who cannot be verified with their biometric at the orientation camp will not be registered.
Only prospective corps members who want their call-up numbers sent to them through SMS and wish to PRINT their call-up letters online are expected to pay N2,786.24.
Prospective Corps members who do not want to pay the N2,786.24 have the option of going to their schools to collect their call-up numbers and call-up letters.
All prospective corps members who paid for the online registration before but were not mobilized need not pay again.
Married female prospective corps members (whether locally or foreign-trained) should upload copies of their marriage Certificates, evidence ofChange of name, and their husband's place of domicile during registration.
The orientation camp is highly not ideal for pregnant and nursing mothers. Prospective corps members in this category are therefore to note that they will not be accommodated.
Prospective corps members who graduated from Institutions located in the following Geo-Political Zones with challenges related to mobilization should contact the following Telephone Numbers.
North Central – 08092142614
North East – 08102790538
North West – 08092142661
South East – 09038034460
South West – 08092142616
South South – 07018836388
All Part-time graduates are expected to register online and wait for the collection of their Letter of Exclusion at their various Institutions. For those willing to print the Letter of Exclusion online, this can be done on payment of N2,786.24 only.
Foreign-Trained graduates are to use Nigerian Phone numbers during the online registration.
How To Register For NYSC Online
Visit the official NYSC registration portal via https://portal.nysc.org.ng/nysc4/
Sign up with a functioning email address (if you are registering for the first time, click on "Registration for Mobilization").
Activation link with sent to your email to confirm the creation of account
Filling in your details in the fields provided
Click on the submit button
Proceed to capture your Biometric. (Note this should not be done by proxy).
Upload clean and clear-off white background passport photograph.
Preview your registration form to ensure the details are correct.
Agree with the registration terms and conditions.
Upload your scanned signature or sign using a digital signature scanner
Click on submit
Keep your login details for subsequent use.
If you have previously created an account but you did not complete your registration, then you don't don't have to create a new account. Instead, click on the "Login Here" button to resume your registration using the email and password used when creating the account. Read how register NYSC revalidation and remobilization. 
If you were mobilized in the previous Batches and have registered online before but unable to proceed to Orientation Camp, Click on the "Revalidation" link to re-validate your registration.
Once you have completed your registration on the NYSC portal 2023, you will receive an email notification. It is important that you check the email for more information.
Kindly ensure you check this portal frequently for regular updates.
From time to time, we publish the latest news regarding NYSC on this portal, so if you wish to stay updated on NYSC registration, keep visiting this website regularly.
We also recommend that you bookmark or save this page and refresh it regularly in case of any change by the National Youth Service Corps, and we will update you as soon as that happens.
If you have any questions regarding the NYSC registration 2023, free free to let us know. Our support team will respond in no time.