NYSC Online Registration Requirements for 2024 Batch A, B or C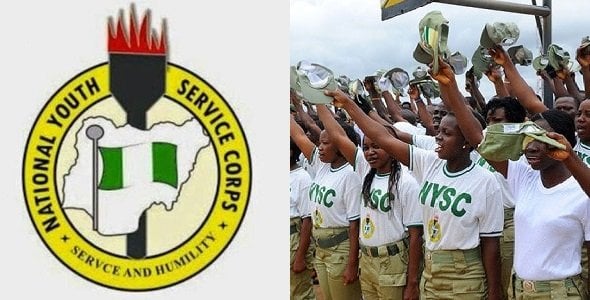 Every year, thousands of Nigerian graduates participate in NYSC camping programs. However, many face challenges during the registration process because they are unaware of the requirements and end up abandoning the registration halfway.
To help you avoid this, we have compiled a list of the Requirements for NYSC Online Registration and Mobilization.
What are the Requirements for NYSC Online Registration?
These requirements generally remain the same, although there might be minor adjustments each year to improve the registration process.
Before starting your NYSC online registration, make sure you have the following documents and information ready to ensure a smooth registration experience:
Documents Needed for NYSC Online Registration
Functional email address
Phone number
JAMB and school registration numbers
Picture or image capturing (usually taken with a computer's webcam during registration)
Clothing size (measure your shirt and trouser sizes as you will be asked to provide them online)
Shoe size
Date of graduation from primary and secondary school (if accessible)
Name, phone number, and contact address of your next of kin
Name, phone number, and contact address of an emergency contact person (different from next of kin)
Blood group and genotype
Fingerprint biometric capturing
For married female graduates, marriage certificate, husband's name, address, contact, and means of identification (to determine state of deployment)
Graduates of Medicine, Veterinary Medicine, Physiotherapy, Radiology, Optometry, Medical Laboratory Science, and Pharmacy should have their Certificates of Registration with their professional bodies. Payment receipts are not acceptable.
Requirements for NYSC Online Registration
Additional requirements for foreign-trained prospective corps members:
Ensure your institution is accredited, and if in doubt, verify with the Federal Ministry of Education. Upload the verification letter during registration.
Graduates from institutions outside Nigeria should visit the NYSC portal and upload the following documents:
West African School Certificate (WASC) or its equivalent
First Degree or Higher National Diploma (HND) certificate
Transcript of the first Degree or HND
International travel passport showing the data page and date of departure for the course of study
Translated certificates and transcripts for those who studied in non-English speaking countries
If you encounter any challenges related to mobilization, contact the appropriate telephone numbers provided for each Geo-Political Zone.
For further inquiries and complaints, you can visit the official websites of the NYSC listed below:
nysc.gov.ng
nysc.org.ng
portal.nysc.org.ng
With these requirements and documents in hand, you should have a stress-free online registration process, provided you have a stable internet connection and smooth traffic on the NYSC portal.