NYSC Mobilization Process for 2024/2025 Batch A, B or C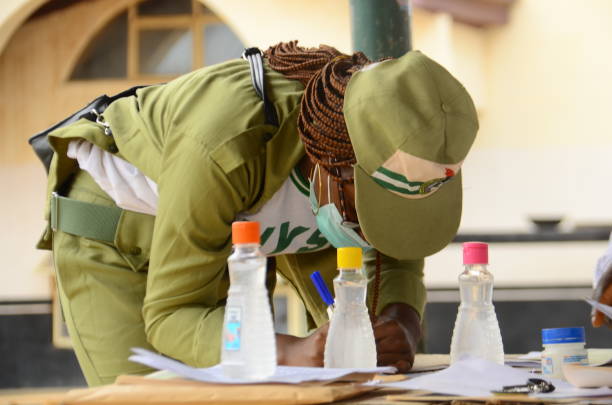 The National Youth Service Corps (NYSC) mobilization is a significant step for every Nigerian graduate, as it marks the beginning of a new phase in their lives.
For those gearing up for Batch A, B, or C, understanding the NYSC mobilization process is very important.
This blog post aims to provide a clear and comprehensive guide to help Prospective Corps Members (PCMs) navigate the NYSC mobilization process with ease.
NYSC Mobilization Process: Step by Step
1. Clearance in School: The NYSC mobilization journey begins right at your institution. Graduates are required to complete their final clearance, ensuring all academic and administrative requirements are met.
This includes settling outstanding fees, returning library books, and submitting necessary documents.
2. Get Your Statement of Results: Once you've completed your clearance, the next step is to obtain your statement of results.
This document serves as proof of your academic qualifications and will be needed during the NYSC registration at the Orientation Camp.
3. Sign Up for NYSC: While waiting for your statement of results, visit the Students' Affairs Directorate in your school to sign up for NYSC.
This registration step ensures that your institution has your information and is aware of your intent to participate in the NYSC program.
4. Verify Your Name on JAMB Matriculation List: It's crucial to verify your name on the JAMB matriculation list.
Only graduates whose names appear on this list are eligible to register for NYSC. This step helps confirm your matriculation into a recognized institution.
5. Verify Your Name on the NYSC Senate List:
Your institution will upload the names of eligible graduates on the NYSC portal.
Take the time to verify that your name is on this NYSC Senate list. It's an essential confirmation before proceeding with the registration process.
6. NYSC Online Registration: Only graduates whose names appear on the NYSC Senate list are eligible to proceed with online registration.
During this step, you will provide your personal information, academic details, and choose your preferred state for service.
7. Print NYSC Call-Up Letter: After completing the online registration, you'll need to wait for the NYSC call-up letter to be released.
This letter contains important information, including your assigned state, orientation camp reporting date, and other relevant details.
Ensure you keep it safe as it's your ticket to the NYSC Orientation Camp.
8. Get the Required Documents Ready: Before heading to the NYSC Orientation Camp, ensure that you have all the necessary documents in order.
These documents typically include your statement of results, school ID card, call-up letter, and passport photographs, among others.
9. NYSC Orientation Camp: Welcome to the NYSC Orientation Camp! This is the final stage of the mobilization process.
At the camp, you will undergo several activities, including registration, medical checks, and orientation lectures.
It's a unique experience that will prepare you for your service year.
Conclusion
The NYSC mobilization process is a well-structured series of steps designed to ensure that every graduate participating in the program is adequately prepared and qualified.
By following this step-by-step guide, you can navigate the process smoothly and embark on your NYSC journey with confidence.
We hope this post has been informative and helpful in clarifying the NYSC mobilization process for Batch A, B, or C.
If you have any questions or need further clarification, please don't hesitate to ask in the comment section below.
Best of luck with your NYSC journey!