NYSC Certificate Number for Batch A, B or C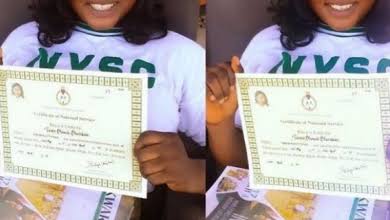 Once you complete your one-year compulsory service, you're provided with the NYSC Discharge Certificate.
This certificate demonstrates that you've successfully fulfilled your service to the nation and are now eligible for employment opportunities.
However, there's a concern about fake NYSC certificates surfacing over the years. This article aims to guide you in identifying a counterfeit discharge certificate using the NYSC certificate number.
What is the NYSC Certificate Number?
The NYSC certificate number is a distinct identification number positioned at the upper right corner of your NYSC Discharge Certificate.
Every NYSC discharge certificate has its unique certificate number, located just below the year of service. Starting with A00, the NYSC Certificate number is followed by seven digits.
Difference between the NYSC Certificate Number and Call-Up Number
Remember, the NYSC certificate number is separate from the NYSC Call-up number, and it should not be confused with the NYSC discharge number.
How to Verify Your NYSC Certificate Number
After receiving your NYSC Discharge Certificate, it's important to verify your NYSC certificate number, and this verification process is solely conducted by NYSC officials.
Here are the two methods for verifying the NYSC certificate number:
1. Online Verification:
Access the NYSC verification portal through https://verify.nysc.org.ng
Click on "Proceed to Verification"
Provide your username and password
For Existing Users, log in using your username and password
If you've forgotten your password, use the "Forgotten password" link
For New Users, click on "Sign-up"
Click "login" to initiate verification
Note: This service/process involves a payment of Two Thousand Naira (N2000).
2. Offline Verification:
Draft a verification request letter for the certificate number to NYSC.
Address the letter to "Director-General, National Youth Service Corps, Directorate Headquarters, Plot 416, Tigris Crescent, Maitama, Abuja."
Mark the request letter as "Attention: Director (Corps Certification)"
Attach a copy of the certificate you want to verify along with the letter
If verifying multiple certificates, number them sequentially with a pen and attach their photocopies to the letter.
Submit your letter to the NYSC Director General's Registry, located on the 6th floor of the NYSC headquarters (Yakubu Gowon House)
Include your contact details like address, email, and phone number in the letter.
Note: The NYSC can verify the authenticity of Discharge Certificate, Exemption Letter, and Exclusion Letter.