ND/NCE Course Different From HND/BSC, Will It Affect NYSC?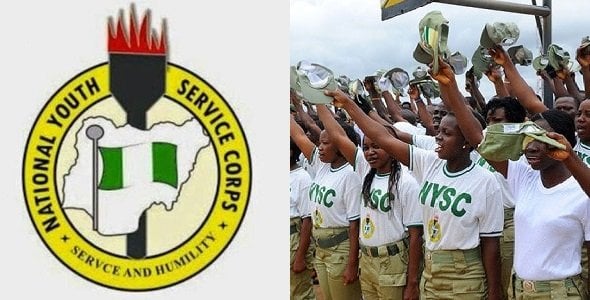 When it comes to NYSC eligibility, it is important to consider the course of study and any changes made during the transition from National Diploma (ND) to Higher National Diploma (HND) or Bachelor's degree (BSc).
In most cases, students tend to continue with the same course they studied for ND when they proceed to HND. Some polytechnics even require students to stick to the same course for HND.
Similarly, if a student obtains Direct Entry (DE) admission using their ND or NCE, they are more likely to continue studying the same course in the university.
However, there is also the possibility of changing to a different course either during the transition to HND or in the university. This may raise concerns about how it will affect NYSC eligibility. The answer to this question lies in the regulations and guidelines provided by NYSC.
NYSC Does Not Mobilize ND & NCE Holders
The primary qualification to serve with NYSC is to be a graduate. Holding a Higher National Diploma (HND) or a Bachelor's degree (BSc, B.Tech, B.Agric, B.Ed., etc.) is necessary for NYSC mobilization. National Diploma (ND) or Nigerian Certificate of Education (NCE) certifications are not sufficient qualifications for NYSC service.
While your ND/NCE result may be required for physical clearance during the camp, it does not determine your eligibility to serve. The key factor is the completion of a higher qualification such as HND or a Bachelor's degree.
It is important for individuals aspiring to serve with NYSC to focus on completing their higher education and obtaining the necessary qualifications to meet the eligibility requirements set by NYSC.
What To Do If ND/NCE Course Different From HND/BSC Course
When filling out the online mobilization form for NYSC, there is a section where you are required to provide information about your foundation program if you have one. This section is for graduates with ND, NCE, RN, RM, IJMB, JUPEB, and other relevant foundational qualifications.
During the NYSC camp, the corps officials will verify your ND, NCE, IJMB, JUPEB, RN, or other relevant results/certificates/licenses to ensure the credibility of your admission into HND or BSc program.
However, NYSC is primarily concerned with the legitimacy of your higher qualification (HND/BSc) for the purpose of serving, rather than focusing on the specific foundational course you took.
In other words, it does not matter to NYSC if your foundational course (ND, NCE, etc.) is different from your HND/BSc course or certification. The main requirement is that you hold a valid and recognized higher qualification, and the corps officials will verify this during the registration process to ensure you are eligible to serve.