How to Replace Lost/Damage NYSC Certificate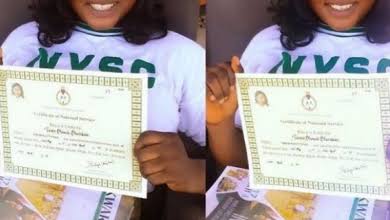 The NYSC Certificate is just as important as a Degree or HND Certificate. This article will guide you on how to replace a lost NYSC Certificate.
In Nigeria, most organizations require an NYSC Certificate by law before offering you a job.
An interesting fact about the NYSC Certificate is that it also serves as proof that you are a genuine Nigerian graduate.
Types of NYSC Certificate
There are three types of NYSC Certificates issued to Nigerian graduates:
Discharge Certificate: This is given to those who successfully completed the one-year National Youth Service program.
Exemption Letter: This is for individuals who are above the age of 30, those who have served for at least one year in the Nigerian military or paramilitary, and physically challenged graduates who are unable to participate in the National Service program.
Exclusion Letter: This is mainly for part-time graduates, graduates of Colleges of Education, and graduates of the National Open University of Nigeria (NOUN). You can learn how to collect an NYSC Exclusion Letter.
How to Replace NYSC Certificate
If you have lost your NYSC Certificate, follow these steps to replace it:
Obtain a Police Report/Extract.
Use the Police Report to acquire a Court Affidavit.
Obtain a Letter of Introduction from the State where you served.
If available, provide a copy of the lost Certificate.
Write a letter of request addressed to the NYSC Director General (DG).
Take all the mentioned documents to the NYSC Headquarters.
Please note that the NYSC has a policy of not reprinting lost or burnt Certificates. However, they provide a letter of Confirmation instead.