How to Prepare for NYSC POP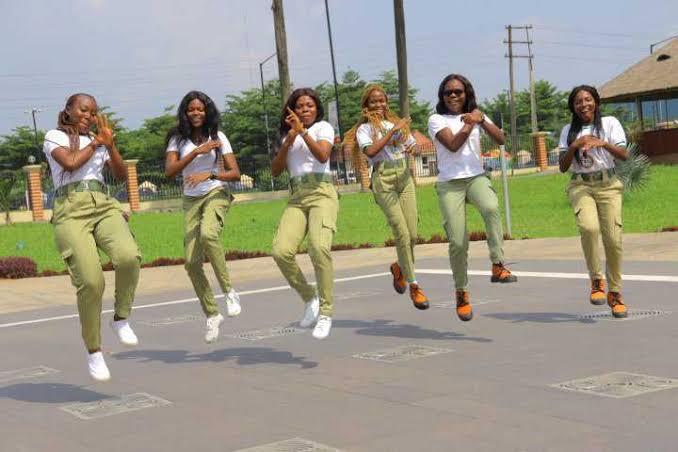 So finally your Service year is coming to an end but as it began with processes, it will also end with a few processes. This article will guide you on how to go about with these processes so that you are set for your POP which should be around the corner.
By now you must have been informed that you would have to make a payment of N1,500 for foundation and magazine. What is this amount for?
This is the breakdown:
N1,000 for Magazine
N500 for Foundation
Foundation
Now you may be wondering what this foundation is, well it is a form you will eventually fill after you have paid for it, and it supposedly qualifies you for some form of loan as an Ex Corp Member. (You should probably confirm from more informed people for more on this)
Magazine
The Magazine is pretty straightforward; it contains pictures and information of every Corps Member in your Batch (plus some extra information and articles), and it will be given to you by your CDS Officer on the day of your POP.
Note: Before I go on, it is also imperative that you go and completely sign your Book of Life Entry if you already haven't. For the majority of us, we didn't fill out our PPA or CDS because we didn't have any at the time we filled it in camp. So go to your NYSC Headquarters (ask for the location) and fill it. This also applies for those of you who redeployed and are yet to fill it or collect your new ID Card.
Now when you pay for your magazine and foundation, at the right time, you CDS officer will give you the Foundation Form to fill and your form 2B.
The foundation form can be filled instantly, you only get to pen down some basic information then you would submit a part of the form and would be given a card and a receipt.
For the form 2B, you take it to your employer and they get to rate your service year and performance with them and also sign and stamp it.
This Signature and Stamp are Very Important. In addition to filling your form 2B, they will give you your Final Performance Certificate (PC).
This final PC is obviously different from the regular one that you get; it would indicate that it is a final PC amongst other things. If your employer has hired Corps members in the past, they would know what a final PC should look like. If they have not then perhaps you would have to check the internet for that.
It is important to note that you should only request for your final PC when your CDS officer has informed you about it.
Now you have your form 2B filled and your final PC ready, this is where it gets a bit hectic. You would get an official announcement for when your final biometrics would begin. Sometimes it is like 3 days before the main POP day. So if you would pass out on a Thursday, your final biometrics may start on a Monday. Sometimes it starts earlier just make sure you stay informed during this period.
Now your final Biometrics would be a little different from the rest. First of all, you would submit your form 2B to your CDS officer then you would give her/him your final PC to sign and stamp.
Your PC would be returned to you and the next person you would take it to would be your Zonal Inspector (ZI). Before you take it to your ZI, you should attach your ID card on it.
Your Zonal Inspector
Your Zonal Inspector is the person you registered with when you were doing your documentation at the beginning of your service year. Usually, they issue them based on the location of your Office. So a person could be in charge of all offices in Wuse 2, Ahmadu Bello way and if your office is in this area then that person would be your ZI.
When you take your PC to your ZI, you would sign out so to speak on the ZI's book and your ZI would sign and stamp your PC. Then you go and queue up as you usually do for your final biometrics.
This one would be a bit different as well as your PC would be returned to you once you have successfully thumb printed. Then you would take your PC to a different officer who would also sign and stamp, attesting that you have done your final clearance.
After this, you can go home and relax until your POP day.
FINALLY
On the day of your POP, be appropriately dressed and be with your Final PC that should have been stamped and signed as required, then head to the POP location that would have been circulated already. You would get your magazine from your CDS officer as I said earlier and based on the number of your state code, you would also queue for your certificate.
Whoever is issuing your Certificate would ask for your Final PC.
Sometimes, and this is not certain, the officers issuing your certificate would ask that your CDS officer signs on your PC to indicate that you paid for foundation and magazine. This is not required but you know how some officers can differ from others.
This is pretty much it! If I missed out something please be sure to leave it in the comments or still, if you have any questions don't be afraid to drop them in the comments section.