How to Identify Fake NYSC Certificate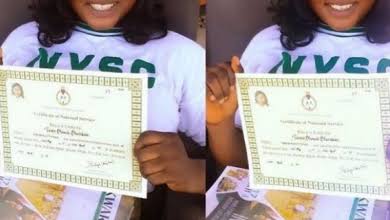 The NYSC certificate is an important document required for employment in Nigeria. Without it, graduates are ineligible for both government and private sector jobs.
It's disheartening to go through the rigorous NYSC training and serve the nation for a year only to discover that your certificate is fake.
Having an invalid NYSC certificate can hinder your career prospects and even brand you as a fraud by potential employers.
Therefore, in this post, I will guide you on how to determine if your NYSC certificate is fake.
There are two methods to detect a fake NYSC certificate: online verification and offline verification. Let's discuss how to use both methods.
How to Verify NYSC Certificate Online
To use the online certificate verification method, follow these steps:
Visit the official NYSC certificate verification portal at https://verify.nysc.org.ng.
Click on "Proceed to Verification" to begin the process.
Enter your correct NYSC email address and password.
If you've forgotten your password, click on the "Forget password" link to recover it.
If you're a new user, click on the "sign up" link to register on the NYSC portal.
After entering your email address and password, click on "login" to verify your certificate.
Note: Online verification incurs a fee of Two Thousand Naira (N2,000).
How to Verify NYSC Certificate Offline
To use the offline certificate verification method, follow these steps:
Write a letter of request for the verification of your NYSC certificate number addressed to the Director-General, National Youth Service Corps, Directorate Headquarters, Plot 416, Tigris Crescent, Maitama, Abuja.
Mark the letter "Attention: Director (Corps Certification)".
Attach a photocopy of the certificate you wish to verify.
If you have multiple certificates, number them serially with a pen and attach the photocopies to the letter.
Submit your letter to the NYSC Director General's Registry located on the 6th floor of the NYSC headquarters (Yakubu Gowon House).
Include your contact address, email address, and telephone number in the application letter.
It's important to note that the NYSC can only verify the Discharge Certificate, Exemption Letter, and Exclusion Letter.
If you encounter any difficulties during the verification process or have any questions, feel free to leave a comment below, and we will respond promptly.
Don't forget to share this article with your friends to help them verify their NYSC certificates as well.