How to Have a Fun and Memorable NYSC Camp Experience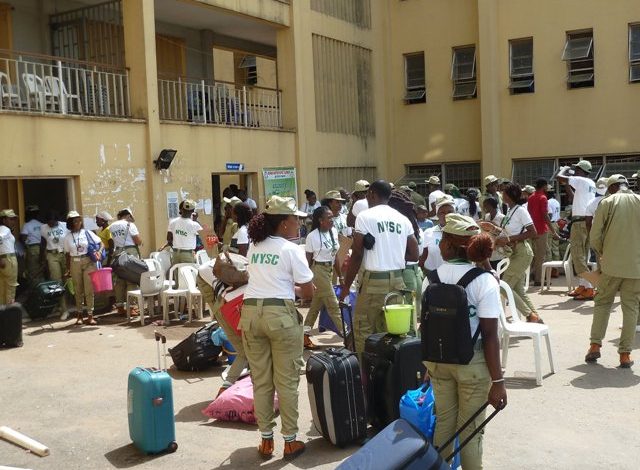 The National Youth Service Corps (NYSC) offers you a golden opportunity to embark on a year-long adventure that can become the highlight of your life.
Don't let your three weeks in the NYSC camp go to waste – it's your chance to make unforgettable memories and experience a taste of diverse cultures within Nigeria.
Whether you're reminiscing with excitement or thinking your camp days weren't that great, we're here to help you have the time of your life in the NYSC camp.
Creating Memorable Moments in NYSC Camp
Here's how you can ensure an exciting and enriching NYSC camp experience:
1. Join NYSC SAED (Skills Acquisition & Entrepreneurship Department)
Start your camp journey by immersing yourself in the NYSC SAED program.
This initiative focuses on equipping corps members with valuable skills to empower them after their service year.
From shoe-making to tailoring, makeup artistry to cinematography, SAED offers a variety of skill-building programs.
Participating not only makes your camp experience exciting but also sets the foundation for future growth.
You might not become an expert during the camp, but you can continue honing your skills at your Place of Primary Assignment (PPA) later.
2. Campfire Night
As the orientation program nears its end, brace yourself for a week full of engaging and fun-filled activities that'll leave you wanting more.
Campfire night is a must-attend event. It's an evening of music, dance, storytelling, and camaraderie around a campfire.
This event creates an atmosphere of bonding and enjoyment, making it one of the most cherished experiences in the camp.
Don't miss the opportunity to join in the revelry and laughter.
3. Join a Group
The camp provides the perfect setting to connect with like-minded individuals and join various CDS groups and associations.
If you're passionate about music, media, or social engagement, consider becoming part of the Orientation Broadcasting Service (OBS) or the NYSC band.
The camp also hosts cultural and religious groups such as the Muslim Corpers Association of Nigeria (MCAN) and the Nigeria Christian Corpers Fellowship (NCCF).
Joining these groups not only enhances your camp experience but also opens doors for personal and spiritual growth.
4. Embrace Morning Drills and Man 'O' War Activities
Rise and shine! Though waking up early for morning drills might not be everyone's favorite, it's an excellent way to kickstart your day with physical activity. You should check the list of activities in the NYSC camp.
These drills help you stay fit and active, burning calories while keeping your spirits high.
The Man 'O' War activities, which include rope climbing, fence jumping, and more, are not just thrilling to watch – they're exhilarating to participate in.
Challenge yourself and relish in the sense of accomplishment and adrenaline rush.
5. Connect and Make Lifelong Friends
Remember that the friends you make in camp can become lifelong companions.
While not every acquaintance might turn into a friend, forming genuine connections boosts your networking skills and may lead to invaluable partnerships in the future.
Use this time to broaden your social circle and create memories that you'll cherish forever.
Conclusion
By following these steps, you'll surely create an NYSC camp experience that's exciting, enriching, and unforgettable.
Share your camp stories in the comments below – we'd love to hear about your adventures and memories that have made your NYSC journey truly remarkable.