How Does JAMB and Institutions Give Admission?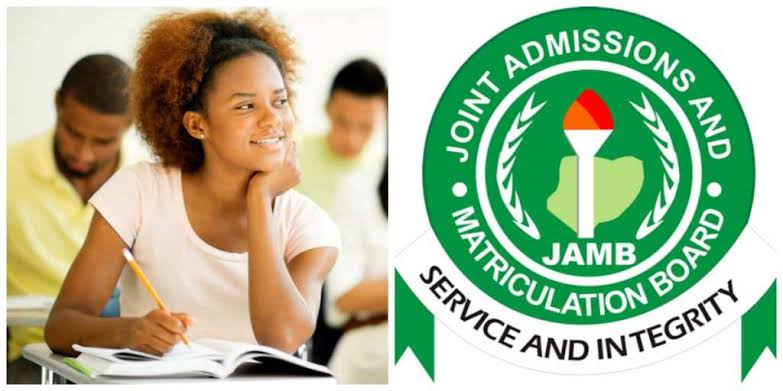 Getting into a college or university in Nigeria is a big dream for many students. But let's be honest, the whole admission process can be quite confusing and overwhelming.
So, who's in charge of this whole thing?
Well, there are two main bodies responsible for admissions in Nigeria: the Joint Admissions and Matriculation Board (JAMB) and the tertiary institutions themselves.
Today, we'll talk about how JAMB and the institutions handle the admission process.
First, let's break down how the admission process works in Nigerian institutions:
JAMB Admission Process
JAMB is the one that conducts the Unified Tertiary Matriculation Examination (UTME), a computer-based test you need to take if you want to get into any university, polytechnic, or college of education in Nigeria.
The UTME tests you on subjects like English, Mathematics, and three other subjects relevant to your field of study. This exam usually happens in March or April each year.
After the UTME, JAMB sets a cut-off mark, which is the minimum score required for admission into any tertiary institution in Nigeria.
Each institution also sets its own cut-off mark based on its specific requirements and how many applicants they can admit.
Once the UTME is done, candidates move on to the post-UTME screening exercise conducted by the institution they've chosen.
During this screening, they test your knowledge in relevant subjects and look at your academic performance in previous exams like O'level and JAMB results.
After considering both the JAMB score and the post-UTME screening results, a merit list is created. This list ranks candidates who meet the institution's cut-off mark.
Now, here's where it gets interesting.
School Admission Process
The admission process can vary depending on each institution's policies. Some may admit students purely on merit, while others might consider additional factors like catchment areas, gender, or disadvantaged groups.
It's essential to understand that JAMB provides a platform for candidates to be considered for admission, but the final decision lies with the institution based on their own admission criteria.
Now, let's see how JAMB and the institutions handle the admission process differently:
How Does JAMB Give Admission?
Conduct UTME: JAMB administers the UTME, a standardized exam that serves as the basis for admission into tertiary institutions.
Release UTME Results: After the exam, JAMB announces the results, which determine whether you're eligible for admission.
Set Admission Guidelines: JAMB sets admission guidelines, like cut-off marks and quotas for different programs, which institutions must follow.
Generate Admission List: JAMB generates a list of eligible candidates based on their UTME scores and other criteria, like catchment area and educational history.
Send List to Institutions: JAMB sends the list of eligible candidates to the institutions for further processing and consideration.
How Institutions Give Admission
Receive JAMB List: Institutions get the list of eligible candidates from JAMB.
Conduct Post-UTME: Institutions hold post-UTME screening tests or other assessments to evaluate candidates further and determine their eligibility for admission.
Set Admission Criteria: Institutions define their own admission criteria, such as departmental cut-off marks and quotas, based on JAMB guidelines and their internal policies.
Generate Admission List: Institutions create a list of successful candidates who meet their admission criteria.
Send List to JAMB: Institutions send their admission lists to JAMB for verification and final approval.
Issue Admission Letters: Finally, institutions issue admission letters to successful candidates, who then complete their registration and begin their academic journey.
Here is a table that summarizes the two admission processes:
| JAMB | Institutions |
| --- | --- |
| Conducts the UTME | May conduct an additional entrance examination |
| Uses CAPS to match candidates with institutions | Review candidates' academic transcripts |
| May conduct interviews | Conducts interviews |
| Final decision on admission rests with JAMB | Final decision on admission rests with the institution |
Let's quickly address some common questions:
How Long Does it Take JAMB to Give Admission?
The process can take several weeks as JAMB needs to verify and approve the lists submitted by institutions. It may take longer if there are any issues or a large number of candidates.
How Will I Know if JAMB Has Given Me Admission?
JAMB will notify you through their online portal or by sending a message to the phone number you provided during registration.
Does JAMB Give Admission First Before School?
No, JAMB doesn't give admission before schools. JAMB sets the guidelines and creates a list of eligible candidates, but the final admission decision is made by individual institutions based on their own criteria and available space.
Conclusion
In conclusion, while JAMB sets the guidelines and generates a list of eligible candidates, it's the institutions that conduct further screening and make the final decision on admission.
So, students should be aware of these processes and keep in touch with both JAMB and their chosen institutions to improve their chances of being admitted.