Top 10 Overcoming Common Challenges During & After NYSC Online Registration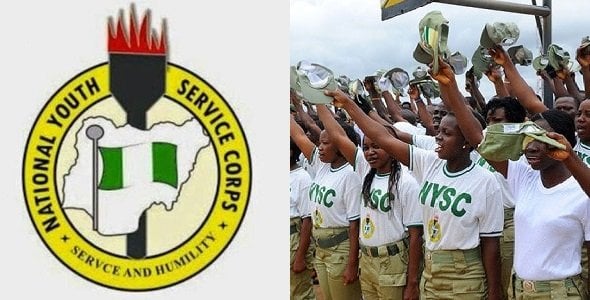 The National Youth Service Corps (NYSC) is a significant milestone for many young graduates in Nigeria. It's a period of service, learning, and personal growth.
However, before embarking on this journey, Prospective Corps Members (PCMs) must navigate the often tricky terrain of NYSC online registration.
In this article, we will explore the top 10 common challenges faced by PCMs during and after NYSC online registration, providing solutions to help you smoothly transition into the NYSC program.
1. "No Record Found" on the NYSC Senate List
One of the most frustrating challenges PCMs encounter is the dreaded message, "No record found" on the NYSC Senate list.
This issue typically arises when your institution has not yet submitted the hard copy of the Senate list to NYSC.
To resolve this, stay proactive by checking with your school to ensure timely submission of the Senate list.
2. "No Available State Slot"
PCMs registering late might encounter the message, "Sorry, there is no available state slot." This means that earlier registrants have already chosen all available states.
The solution is to be patient and wait for NYSC to address the issue, releasing more state slots for late registrants.
3. "You Are in Stream II"
Seeing "You are in Stream II" on your NYSC dashboard after creating your profile can be disheartening.
Unfortunately, this decision is made by NYSC management, and you may have to wait for the Stream 2 orientation camp. Understand that this is beyond your control.
4. Unable to Make Payment
Facing payment difficulties during NYSC online registration can be frustrating. For those unable to make payments after several attempts, follow the guidelines provided on the NYSC portal carefully. Seek assistance from the NYSC helpdesk if needed.
5. "You Have Not Been Evaluated"
Foreign-trained graduates often encounter the issue of not being evaluated before registration. To address this, upload your evaluation letter as required.
Refer to the guidelines provided on how to obtain an NYSC evaluation letter for foreign-trained graduates.
6. Unable to Log in to NYSC Dashboard
Forgetting your password and being unable to reset it can hinder your NYSC registration. Visit the nearest NYSC secretariat in your state for assistance. You can find the NYSC secretariat addresses for all states in Nigeria online.
7. "You Have Been Exempted"
If you graduated at the age of 30 or above, you may be exempted from NYSC service. This exemption is automatic, and there is no way to change it.
Embrace this opportunity for personal and career growth outside the NYSC program.
8. No Verification Email
Some PCMs face delays in receiving a verification email during the initial stage of registration. Patience is key in this situation.
Allow some time for the email to arrive before taking further action.
9. Awaiting Call-Up Number
Your NYSC call-up number may not be available immediately after registration. This is normal.
NYSC will provide your call-up number in due course, allowing you to proceed with your registration.
10. Fingerprint Problems
Difficulties with thumbprinting can be frustrating during registration. It's important not to allow someone else to thumbprint on your behalf. Keep trying until you successfully complete the process.
Conclusion
While these common challenges can be daunting, remember that they are temporary roadblocks on your path to the NYSC program.
Stay patient, proactive, and follow the guidelines provided by NYSC. In the end, your resilience will pay off, and you'll embark on a fulfilling NYSC journey, contributing positively to your personal and professional growth.
Share your own NYSC registration experiences in the comments section below, and don't hesitate to ask questions or seek assistance.