NYSC Monthly Clearance: How it is Done and How to Check Your NYSC Clearance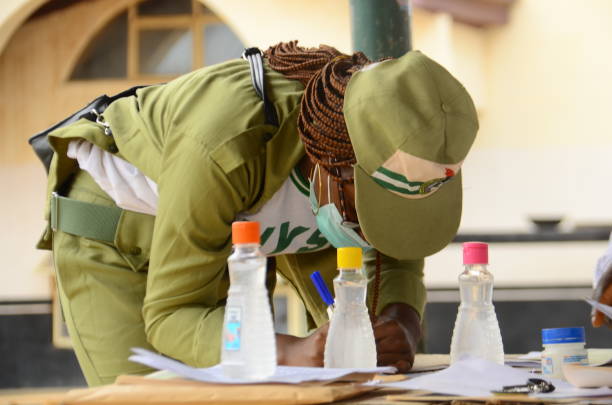 The NYSC monthly clearance is a important task that every corps member must complete to ensure they receive their monthly stipend.
Without this clearance letter, you won't get paid at the end of the month. In this guide, we'll walk you through the process of checking your NYSC monthly clearance.
What is the NYSC Monthly Clearance For?
The NYSC Monthly clearanceNYSC Monthly clearance process serves to confirm that a corps member has fulfilled the required duration of service for a specific month at their assigned Place of Primary Assignment (PPA).
Typically, clearance days at the Community Development Service (CDS) commence on the first day of the month and run until the 10th.
However, in LGAs with a large number of corps members, the date might vary or be split into batches or streams.
How to Check NYSC Monthly Clearance on the Portal
Here are the steps to check your monthly clearance:
Visit the NYSC portal via https://portal.nysc.org.ng/
Log in to your dashboard using your email and password.
Click on "LGA Clearance."
You will find a table indicating whether you are "Absent" or "Present" for the current and past months.
To see your full attendance history, you can increase the list from 10 to 20.
The thumbprint is automatically recorded on your portal. Sometimes, you may experience delays due to network issues.
In such cases, your state code is collected, your profile is downloaded, or you can wait a few minutes and check again.
Requirements for NYSC Documentation
To complete your NYSC documentation, you will need the following:
A white file with a registration form attached to the front.
Personal Data form for field offices.
PPA Posting letter (two copies).
Photocopy of your ID card (front and back).
Relocation approval letter (if you redeployed).
Three passport photographs.
Please note that these documents should be in their original form.
Can I Do NYSC Clearance Without a PPA?
Yes, it is possible to do your clearance without having a PPA. The Local Government Inspector (LGI) needs to be aware of your situation, whether you were rejected, reposted, or redeployed.
If you were dismissed at your PPA, you will need a rejection letter as proof.
Why Does My NYSC Dashboard Show "Absent"?
If your NYSC dashboard displays "Absent," it means you were not present on your LGA Monthly Clearance date.
However, in some cases, this might be due to a network delay or equipment issues. If you suspect this is the case, inform the LGI promptly. Failure to do so may result in not receiving your monthly stipend.
In situations where corps members were present but not paid at the end of the month, draft a letter to the LGI, including the Letterhead of the state coordinator and secretariat.
Ensure your bank details and initials are included in the letter.
How to Print the NYSC Clearance Schedule
Printing your NYSC clearance schedule is simple:
Log in to the NYSC Portal.
On your dashboard, scroll down.
Look for the option that says "Click here to print your schedule."
You can choose to either print the schedule or save it in PDF format on your mobile phone. Saving it as a PDF is often more convenient.
How to Access Your NYSC Dashboard
To access your NYSC dashboard, visit the NYSC login portal and log in using your email address and password. A light green box will be displayed, showing your basic details and information.
How Many Months Does NYSC Pay Corps Members?
NYSC pays corps members a monthly allowance of 33,000 naira throughout their one-year service. The allowance is typically disbursed either in the last week of the month or the first week of the following month.
By following these steps and staying informed, you can successfully complete your NYSC monthly clearance and ensure you receive your stipend promptly each month.