Can I Use NYSC as CV Work Experience?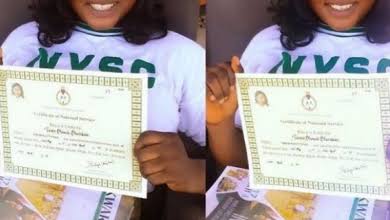 After completing the National Youth Service Corps (NYSC) program, many graduates venture into the job market in search of employment opportunities.
Your curriculum vitae (CV) plays an important role in showcasing your qualifications, skills, and work experiences to potential employers.
Now the question arises, can you use NYSC as work experience on your CV, and if so, is it beneficial?
Is NYSC Work Experience Relevant to Your CV?
The answer is yes, NYSC can be included as work experience on your CV.
The NYSC program provides participants with an opportunity to gain valuable skills and experiences in various fields, such as education, healthcare, agriculture, and public administration, among others.
These experiences can be relevant to the position you're seeking and can give you an edge over other candidates during the job application process.
When including NYSC on your CV, it's essential to provide detailed information about the organization you served with, your role, specific tasks you carried out, and any achievements or results you attained during your service year.
This information will give potential employers a clear understanding of your abilities and accomplishments during the program.
Keep in mind that your CV should not be static but rather dynamic. Tailor your resume to suit the requirements of the job or organization you're applying to.
If your NYSC experience aligns with the position you seek, it's definitely an advantage worth highlighting.
However, if it's not directly related to the sought-after position, it may not carry as much weight in the eyes of the employer.
It's important to note that some organizations may specifically require NYSC discharge certificates for certain positions.
In such cases, including your NYSC experience in your CV is important. Even if the experience is not directly related to the job, it supports the authenticity of your presented discharge certificate.
While NYSC experience is generally recognized and can be beneficial for most jobs, it holds more weight if the year was spent in a related organization or position to the job you're applying for.
However, there's no harm in including it in your CV, and it's up to the prospective employer to determine its relevance for the job.
Conclusion
In conclusion, if your NYSC experience aligns with the job you're seeking, it's definitely worth showcasing on your CV.
Highlighting the relevant skills and achievements gained during your service year can increase your chances of securing the desired position.
Remember to customize your CV for each job application and emphasize experiences that align with the specific requirements of the role.