Best Time To Travel To NYSC Orientation Camp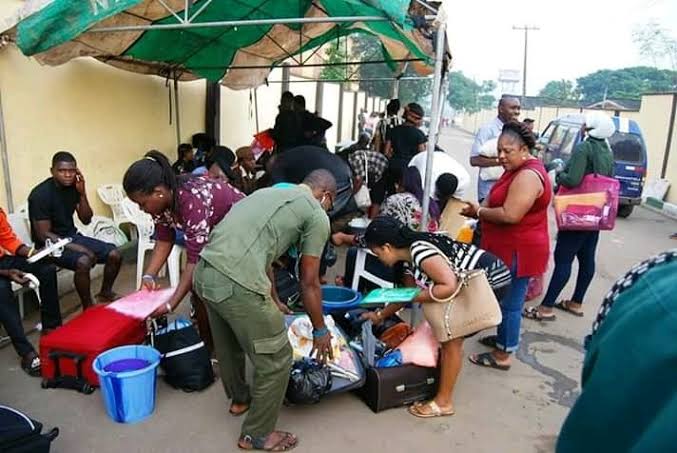 When considering the best time to travel to the NYSC Orientation Camp, it's important to plan your journey with precision.
The orientation course is on the horizon, and ensuring a smooth transition into camp is of utmost importance.
In this guide, we'll address the key factors regarding your arrival at the NYSC Orientation Camp.
First and foremost, make sure you have your call-up letter in hand. This document is your golden ticket to the camp, so print it out and keep it safe.
However, avoid the temptation to laminate it, as this can lead to complications during registration.
Once you have your call-up letter, take the time to read it carefully, not just once, but at least three times. Pay particular attention to the ADDRESS of your designated Orientation Camp.
It's worth noting that you might be posted to a state different from your home state and asked to camp there. Thus, the address on your call-up letter is the location where you must report, even if it seems as remote as the Sambisa forest.
For some prospective Corps members, this might mean traveling to a state they've only heard of in the nursery rhyme "36 states and capital."
If you find yourself posted to a state that you'd rather not be in, don't despair; you can still apply for redeployment. Check out the process for NYSC redeployment to explore this option.
Now, let's delve into the main topic at hand – the best time to travel to the NYSC Orientation Camp.
Will I Be Allowed to Enter Camp Before the Reporting Date?
The good news is that yes, you will be allowed to enter the NYSC Orientation Camp if you arrive a day before the official camp opening date.
NYSC understands that some prospective Corps members will be traveling from significant distances, so provisions are made to accommodate early arrivals.
However, keep in mind that arriving early doesn't mean you'll receive free camp food. If you're worried about your tummy rumbling, you can purchase food from Mammy Market, which is a market located within the NYSC Orientation Camp. Alternatively, you can carry some provisions like agege bread with you.
Can I Be Late to NYSC Camp?
Yes, it is possible to be late for camp, but there are limits. The grace period for lateness ends after the 3rd day of the official camp opening. If you show up later than this, don't expect a warm welcome from the soldiers.
However, there is still a slim chance of entering camp after the 4th day or beyond, but only if you have a genuinely compelling reason supported by evidence.
Without such a valid reason, soldiers will most likely ask you to leave. If you can't make it to NYSC camp on the exact day it opens, aim to arrive on the 2nd or 3rd day instead.
For example, if camp opens on the 10th, you can still report on the 11th or 12th. Beyond these days, strong reasons with evidence are required to prove your lateness.
What Is the Best Time to Enter NYSC Camp?
The ideal time to enter camp largely depends on your personal circumstances. If you're coming from a distant location, it's wise to plan your travel to arrive a day before the official opening date. This allows you some time to settle in and get organized before the real excitement begins.
However, remember that the true fun and activities start on the exact day of camp opening. So, as a friend, I advise you to aim for either a day before the official camp opening date or on the very day it opens.
Keep in mind that the official camp opening date is the date written on your call-up letter, which is the date you must report.
Make sure you're well-prepared with all the necessary items for physical registration, which you can find in a complete list provided by NYSC.
This ensures a smooth start to your NYSC journey, setting you up for a memorable and rewarding experience.
Safe travels!