After NYSC Registration, What Next?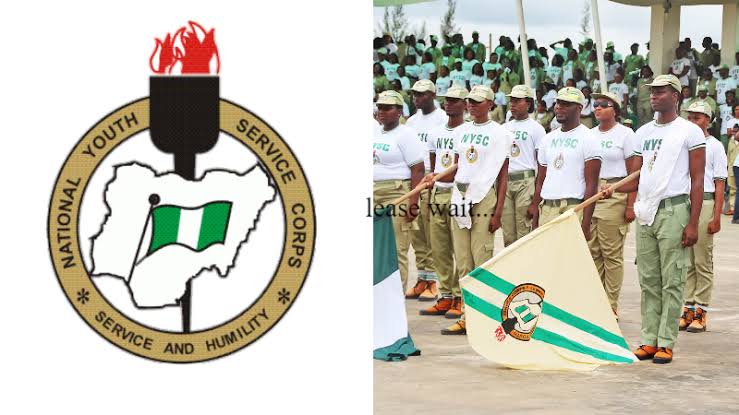 You just completed and submitted your NYSC registration and you are asking yourself the what next ater NYSC Online Registration? This blog post has provided answers to your questions and other steps or activities to follow after submitting your application.
What Next After Nysc Online Registration
Payment For Call Up Letter
Once you have submitted your NYSC application on the registration portal, the next step is to visit your NYSC login dashboard and login with your email and password used during the registration process.
Ypu will be required to make a one-time payment of #3,000 for your call-up letter, this will give you access to print your NYSC green card.
How to print NYSC green card
1. Visit the NYSC official login portal:
The official website of the NYSC is https://portal.nysc.org.ng/nysc3/ResumePayment.aspx
2. Click on the "Login here" button:
Click on the "Login here" button with a door picture.
3. Enter your email and password:
Enter your email and password in the space provided, then click on the "Resume" button.
4. Click on "Print Slip":
Once you are logged in, click on the "Print Slip" button to download and print your NYSC Green Card.
Registering for the Online NCDC Covid-19 Test Form
The next step is to register for the COVID-19 RDT self-reporting form and print your verification slip. Begin by completing the self-reporting form for Covid-19 RDT-based testing. The test does not involve you going to hospital or getting some injections. The test is just a precaution put in place by the NYSC board to ensure that prospective corps members understand that COVID-19 is real.
How To Fill NYSC COVID-19 Test
Visit the official NYSC website via https://portal.nysc.org.ng/
Login with email address and password
On your dashboard, scroll down and locate COVID-19 PROTOCOL FOR PCM
Click on "Kindly click on this link to register for COVID-19 test/print your registration slip".
The link will take you to the NYSC Covid-19 RDT Testing Self-Reporting Form
Fill the questionnaire and submit
Print the COVID-19 confirmation slip or acknowledgment slip after the submission.
Get Your Medical Fitness and/or Report Ready
The medical fitness certificate is an important document for all prospective corps members going to the NYSC camp. It is a way to ensure that all the Corpers are physically and mentally fit enough to complete the camp. Without a valid medical fitness certificate, you will not be allowed to enter and register in the camp. So, if you are planning to attend the NYSC camp, make sure to get your medical fitness certificate in advance.
Printing of NYSC Call-Up Letters
Before heading to the NYSC orientation camp, it is necessary for all NYSC members to have their call-up letters with them.
How To Check And Print Your NYSC Call-up Letter With Your Phone
Visit the NYSC portal login dashboard via https://portal.nysc.org.ng/nysc1/
Click on login here and enter your email address and password
Scroll down to find the "Print NYSC Call Up Letter" and click on it
Click on the "Open/Download Call-Up Letter" button and wait for the document to load.
Once the document has loaded, you can save it to your phone or print it out.
Preparing For NYSC Orientation Camp
On your NYSC call-up letter, a date you are expected to report to the orientation camp will be written there. Report to the orientation camp on the day on your letter is better, though there is no sanction if you should go on another date especially if you're coming from a more distant state.
The NYSC orientation camp can be a memorable and fun experience if you come well-prepared. As a Nigerian graduate preparing to attend the NYSC orientation camp, it is essential to make a list of items you will need to have a successful camping experience.
We made a list Things To Take To NYSC camp here. Make sure you read it carefully to help you prepare for the NYSC orientation camp.